Rock & Pop
Not many cities can boast as illustrious a reputation for the history of Rock & Roll, being home to the 'Fab Four', Gerry & the Pacemakers, Cilla Black and Frankie Goes to Hollywood. It is in this rich tradition that the Liverpool Saleroom holds biannual Rock & Pop auctions, featuring rare and important records, memorabilia and ephemera. The iconic Cunard building played host to The Jam sale, which contained guitars, stage clothing, gold disks, records and much more.
Need a valuation? Find out more »
Recent Department Highlights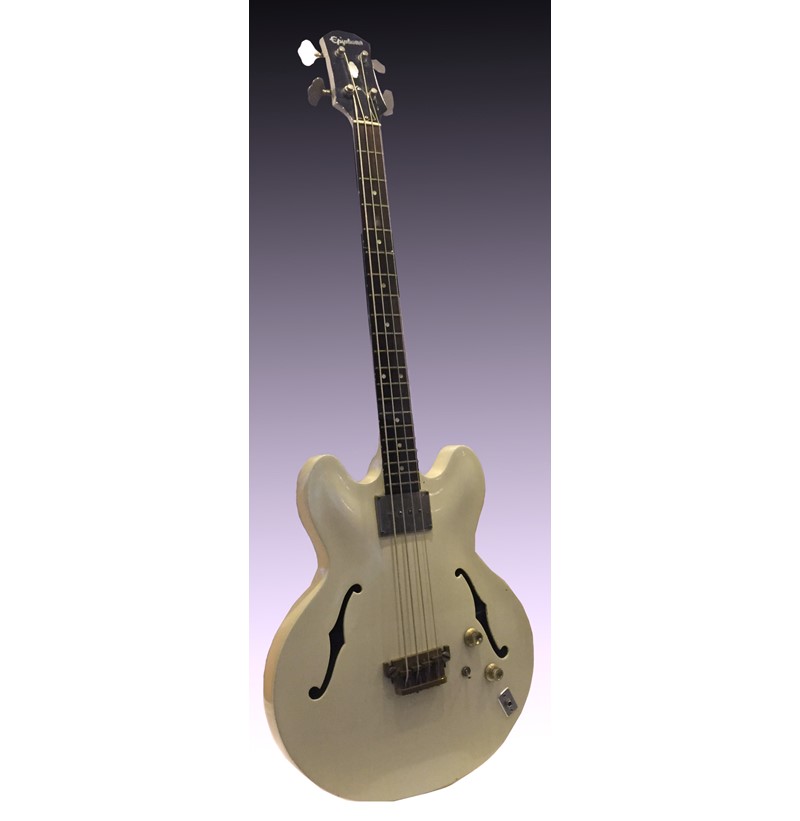 Bruce Foxton Ephiphone Rivoli.
Sold: £14,000
+ Buyers Premium
Meet the specialists