Hendrix in Worcester at auction this March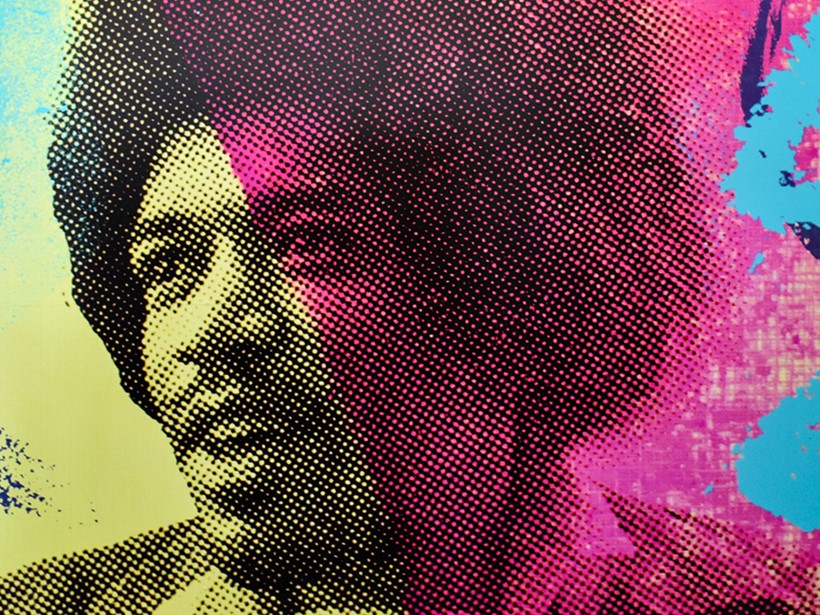 Adam Partridge Auctioneers are delighted to have been asked to auction a truly remarkable piece of artwork depicting one of the icons of the 20th century. The artwork is to be offered at the forthcoming Northern and Fine Art auction at The Cheshire Saleroom, Macclesfield on 2nd & 3rd March 2023, is a rare, one-of-a-kind aluminium installation, created by artist and advocate of The Prince's Trust, Iona Rowland, entitled 'Hendrix in Worcester' and carrying an estimate of £1000-£2000.
The inspiration for the piece came from Rowland's desire to pay homage to the world renowned musician and his live performances, specifically his gig at the Worcester Gaumont Theatre in 1967, and was commissioned by The Worcester Plinth to sit atop a riverside building, The Screen House, derelict and unused since 1979 but visible from all key sites in the city, and expanded on her 2021 creation, 'Hendrix in London' for the Handel and Hendrix Museum in Mayfair.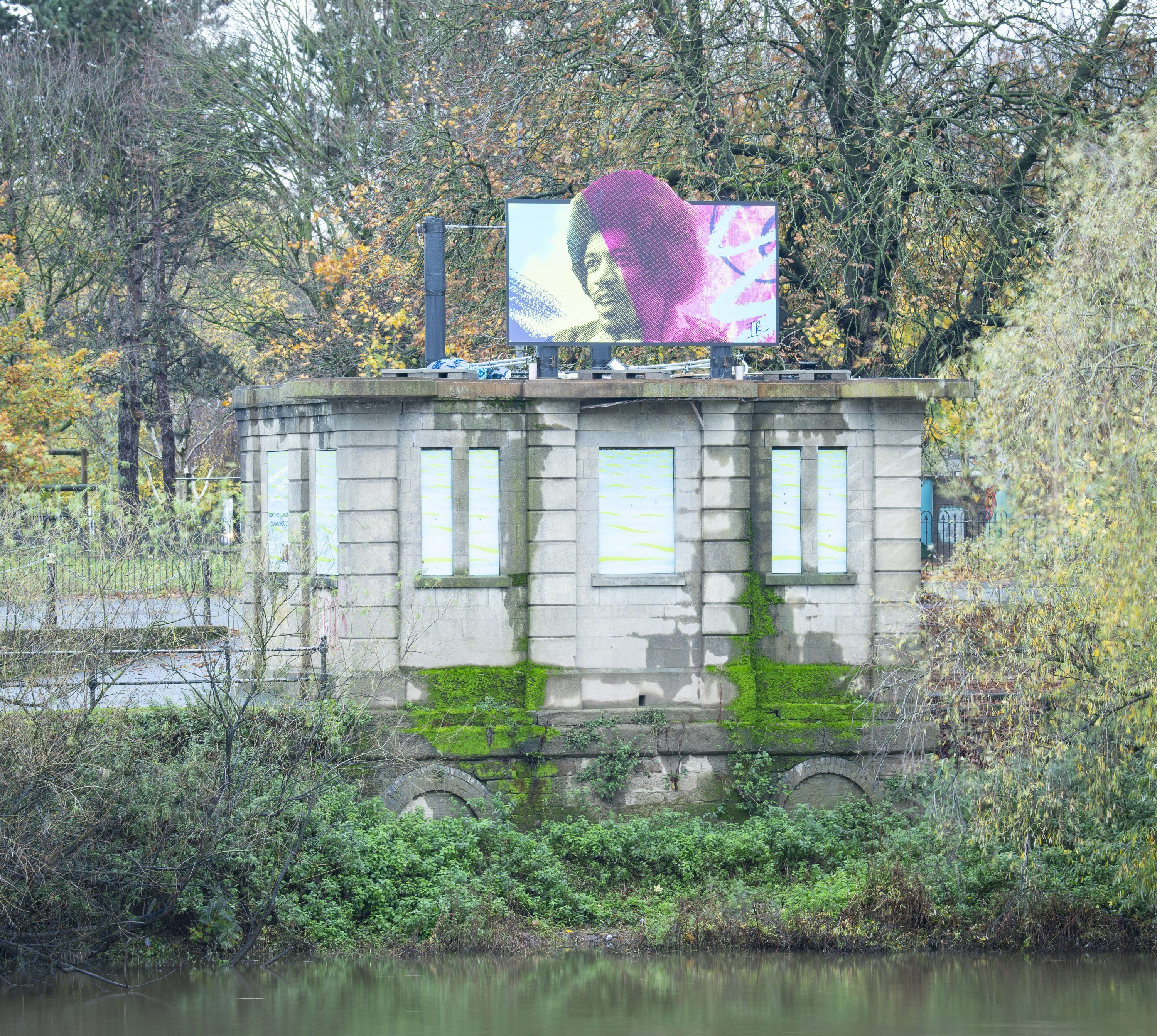 The artwork is a representation of the musician that the Rock & Roll Hall of Fame described as "arguably the greatest instrumentalist in the history of rock music" and is made up of layers and motifs, all of which have been hand rendered using oil paint, spray paint, pencil, pen and screen printing methodologies on canvas before being digitally reproduced and printed on to vinyl and adhered to aluminium dibond, and stands at a colossal 4 metres in length and almost 2.5 metres in height.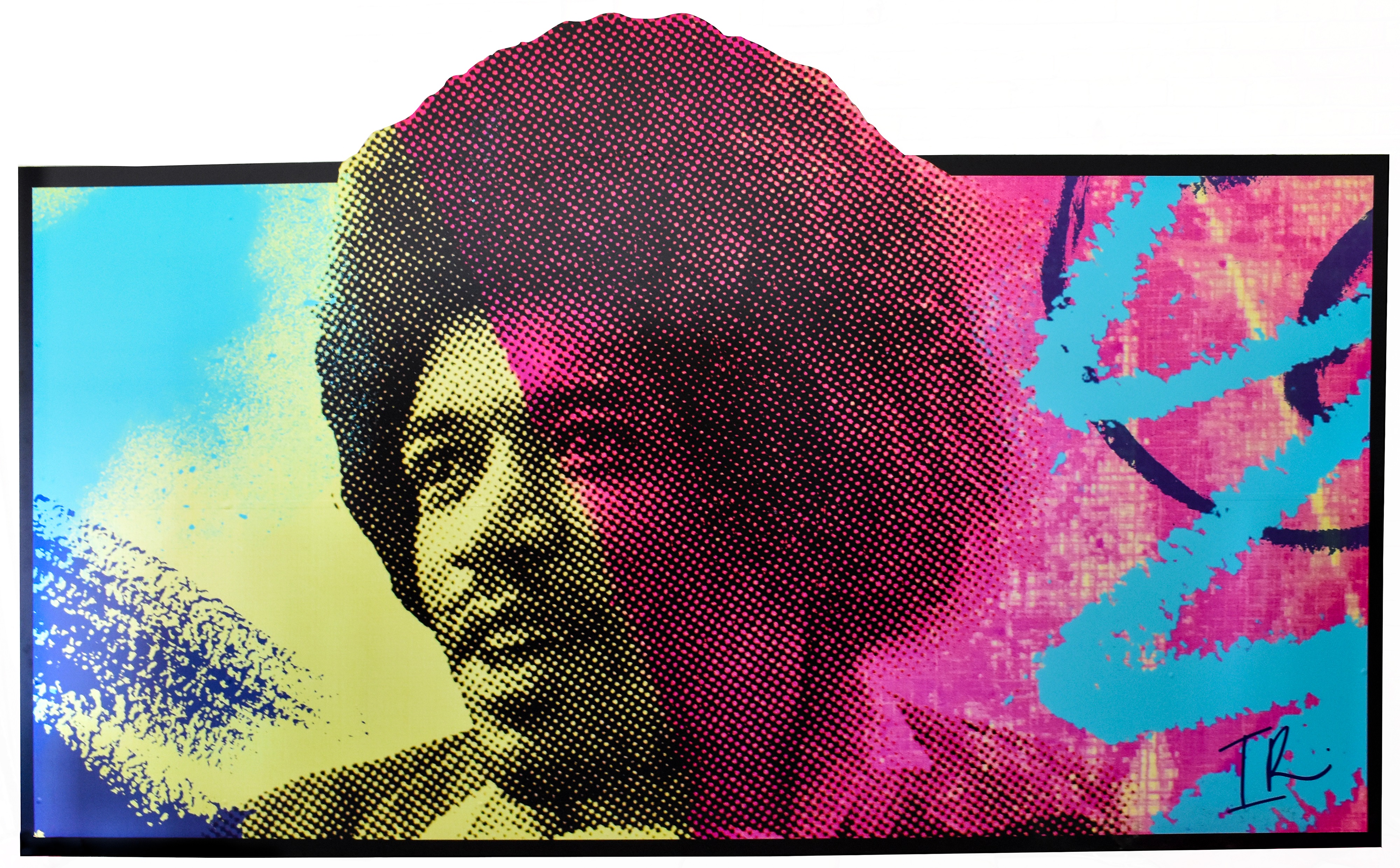 The scale and size of the image was a deliberate acknowledgement of the charisma and showmanship that the legendary singer and guitarist, whose live performances were amongst some of the most electric, spontaneous and flamboyant of his time. His shows, sometimes viewed as spiritual experiences by audience members, often included dramatic and explosive stunts, such as setting his guitar on fire, before the life of the Seattle-born performer was sadly cut short in 1970, making him a tragic member of the poignant phenomenon known as the 27 Club.
As a keen music lover, Adam is thrilled to have this unusual piece as part of the catalogue for the forthcoming auction, saying "It is more than fair to say that Jimi Hendrix was one of the most celebrated musicians of his generation, if not the 20th century, and to have this tribute to him sold at our Cheshire Saleroom is tremendously exciting to those of us who are passionate about music and truly iconic figures such as Hendrix".
Quote from the artist - Iona Rowland and listen to her discussing the work and Jimi Hendrix in more detail.
"I'm thrilled that Adam Partridge will be auctioning my Hendrix in Worcester installation - it's a piece which is very close to my heart. Jimi Hendrix was synaesthetic so associated colours with emotions - it's something I think about everytime I look at the artwork - his spirit and charisma seems to radiate through the vibrant colour palette."
'Watch video of interview here'
The auction will take place at The Cheshire Saleroom, Withyfold Drive, Macclesfield, SK10 2BD on Thursday 2nd and Friday 3rd March 2023 with viewing from 10am on Wednesday 1st March. The catalogue will be available online at www.adampartridge.co.uk