The Battle of Al-Waki, Iraq: An Exceptional Military Cross Medal Group and Archive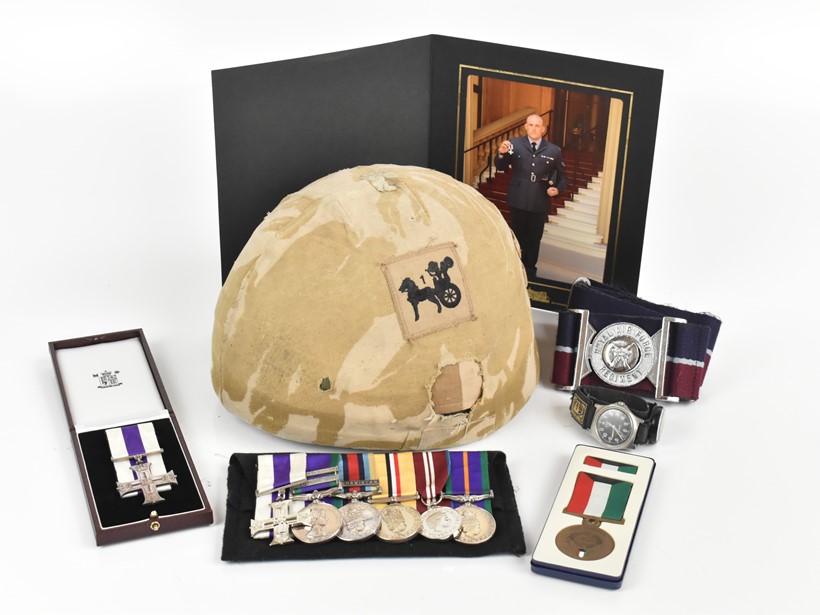 We at Adam Partridge Auctioneers are humbled and honoured to be offering the Military Cross, medal group and effects of Corporal David James Hayden R8432726 RAF, the first non-commissioned officer to ever win the Military Cross.
Cpl. Hayden was awarded the Military Cross for outstanding courage and gallantry in 2007 when 1 Squadron RAF Regiment were attacked during a patrol of the village of Al-Waki near Basra in Iraq – this was the first major foot patrol encounter involving the RAF Regiment since UK forces first arrived in Iraq in 2003.  Leading Aircraftman Martin Beard was fatally wounded in the firefight and Corporal Hayden instantly volunteered to rescue Beard, unaware that he had already passed away and regardless of the approximately fifty enemy combatants firing on his position; Hayden then brought Beard's body back to safety under heavy fire, killing a Taliban soldier en route.
His citation for the honour reads as follows: 'Without a second thought for his own safety, Hayden volunteered to carry the injured man out of the firefight.  He dashed across open ground under a hail of enemy small arms fire.  Hayden ran fully upright with the man on his shoulders to safety, having been exposed to enemy fire for the whole distance'.
And yet, despite this obvious heroism, Hayden was keen to play down his own part: 'At the end of the day it's all about teamwork. There wasn't just me on the ground that day, there were another 40 blokes who seemingly did as much as I did. There is no I in team, we are one big team and I dedicate this to all the lads in 1 Squadron RAF Regiment'.
Martin Beard's elder sister Victoria paid tribute to Cpl. Hayden: 'God only knows what would have happened to Martin if he hadn't gone out there to get him back.  It really doesn't bear thinking about.   It was entirely thanks to David that we were able to fly Martin home, and I can't thank him enough.  David is an extremely modest man and has said he's no hero, but he is a hero to everyone in our family.'
This exceptional group also includes the wristwatch which Corporal Hayden wore during the encounter, his RAF Regiment belt, photographs, letters and clippings relating to the event,
a wooden Squadron Insignia, a copy of the poem 'The Battle of Al Waki' by Willie Downie and a limited edition print titled 'Al Waki' depicting Hayden and his fellow troops during the conflict signed by the artist Stuart Brown, Cpl. Hayden and Commandant General Steven Abbot.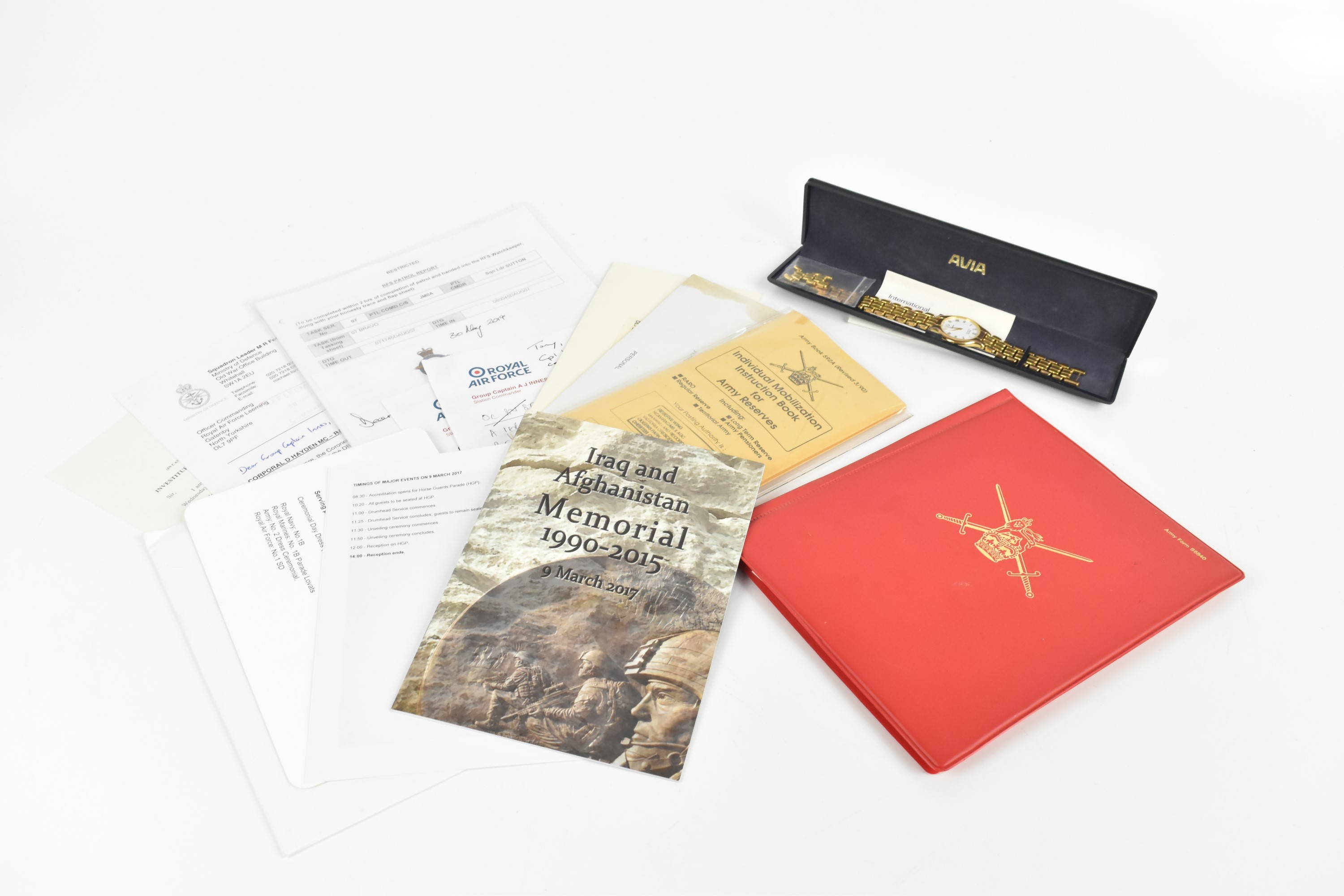 The medal group comprises in full the Military Cross, General Service Medal with 'Northern Ireland' and 'Air Operations Iraq' clasps, the Afghanistan and Iraq Medals, the For Accumulated Campaign Service Medal and Queen Elizabeth II Diamond Jubilee Medal.
In addition to the above is the medal group of Cpl. Hayden's father, 24322817 WO1 (RSM) J. C. Hayden Queen's Royal Irish Hussars comprising Long Service and Good Conduct ('Regular Army') Medal, Gulf Medal with '16 Jan to 28 Feb 1991' clasp, Saudi Arabian Medal for the Liberation of Kuwait, Kuwaiti Liberation Medal and United Nations Medal and Hussars bullion badge in a framed and glazed display as well as a signed coloured print titled 'The Basrah Road' by the celebrated artist Terence Cuneo (no. 220/500) with presentation plaque featuring WO1 Hayden seated in a tank following the 28th February 1991 ceasefire and a summary of events verso.
We will be offering the group on Friday 11th September with estimate upon request – for further enquiries please contact our Militaria Department on 01625 431788 or email jamesspiridion@adampartridge.co.uk; the lot entry and full catalogue will be available to browse on www.adampartridge.co.uk and https://www.the-saleroom.com/en-gb/auction-catalogues/adampartridge.