Studio Ceramics The Jack Blackburn Collection
'We live in a world of things, even at the most austere level of existence.
It is the things we choose, use and value that determines certain aspects of our lives' – Jack Blackburn.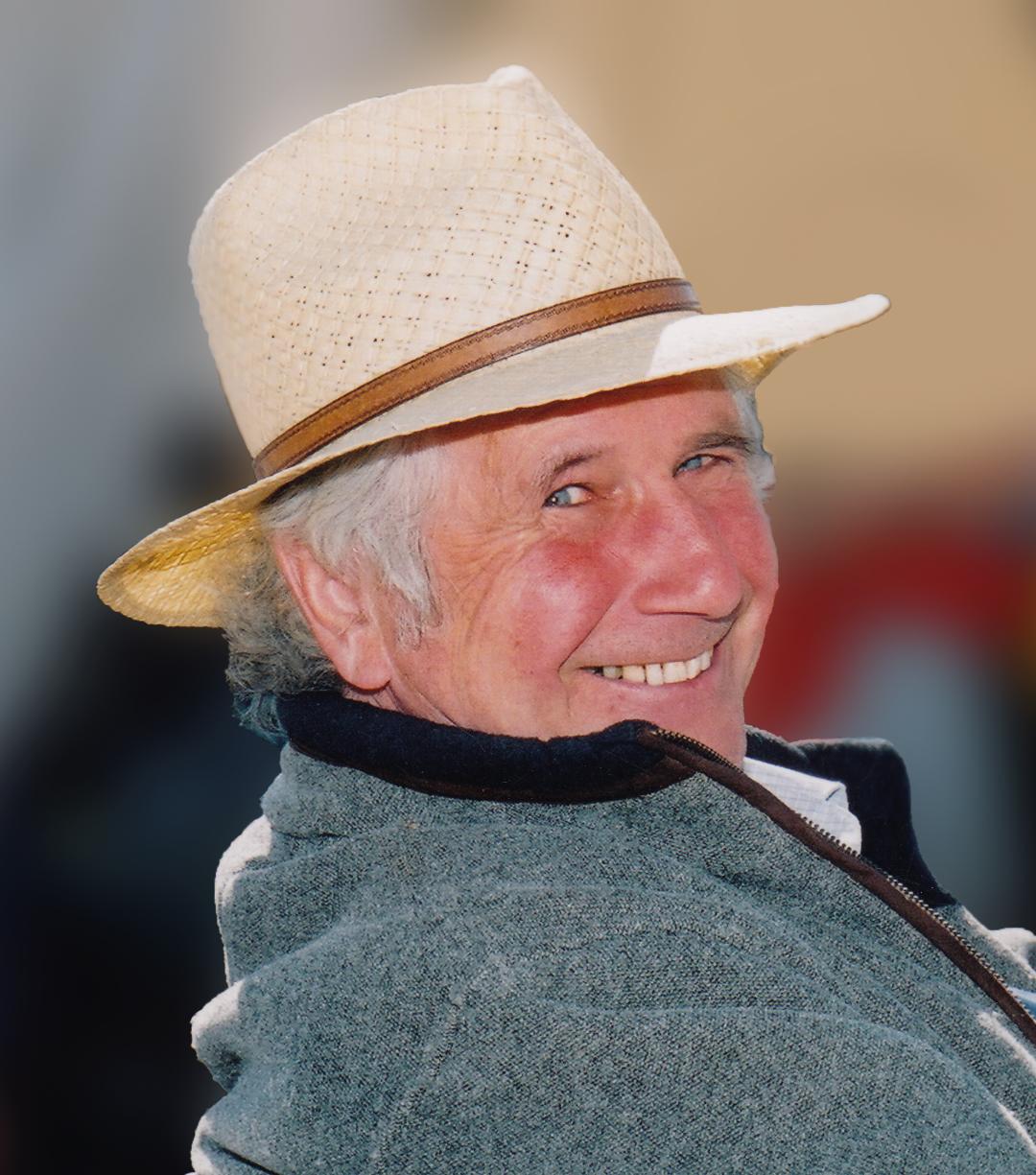 Adam Partridge Auctioneers' summer auction of 2022 is devoted to the collection of the late Jack Blackburn (1940-2021). Jack had a passion for British and French studio ceramics and was well known as the founder of 'Pots from France'.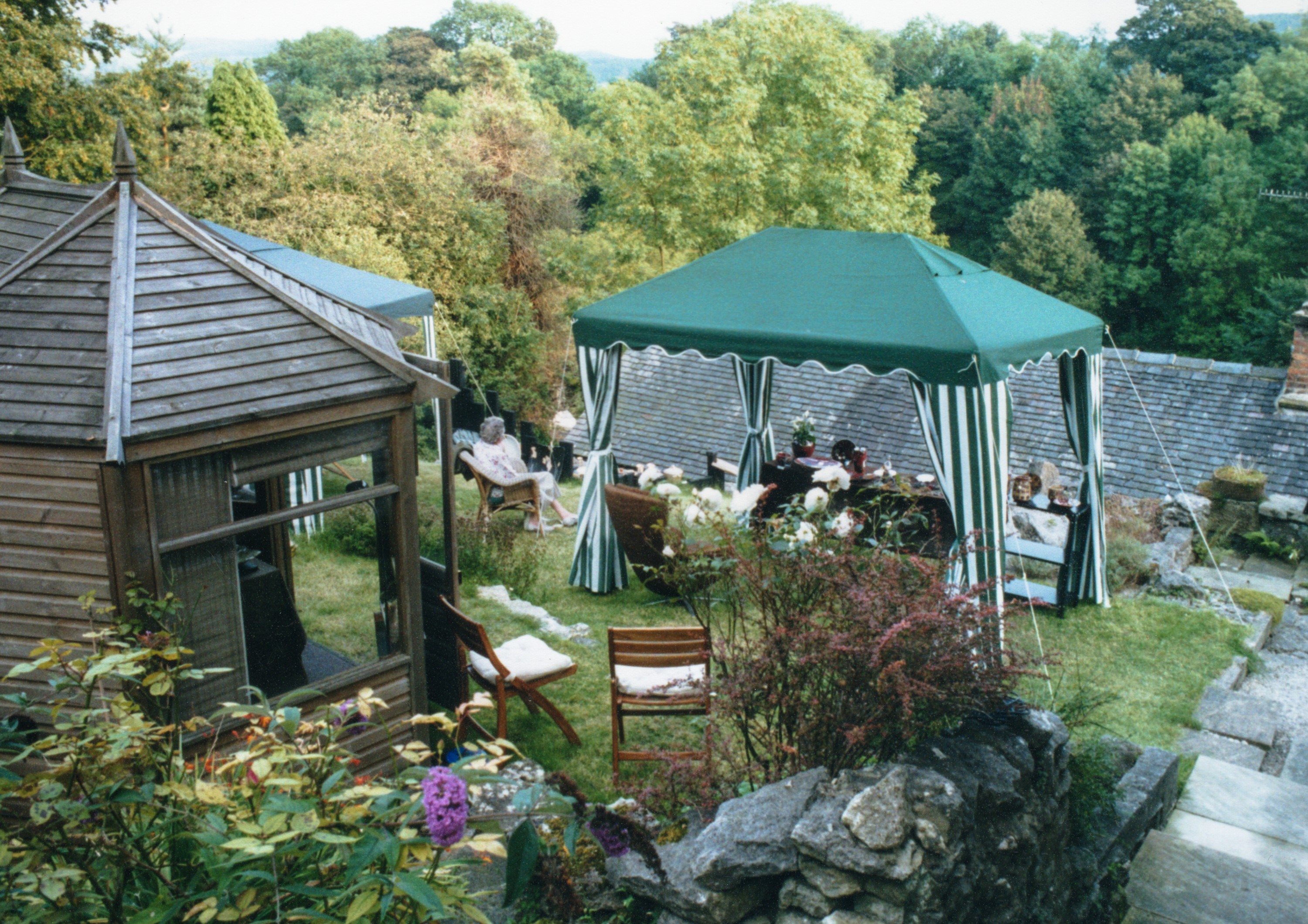 For more than twenty-five years Jack, with his partner Margot Bartlett, curated biannual selling exhibitions of pots made by many of the leading French ceramists. The work was varied, with an emphasis on functional ware balanced by a choice of fine individual pieces and displayed in the informal and unconventional setting of Jack's house and garden. Jack lived at Bankside Cottage in Youlgreave, Derbyshire, which one newspaper critic dubbed 'The English home of French pottery'.
Jack and Margot had both been collectors for many years but since becoming semi-retired from their jobs in theatre education, the couple decided to invest in 'a few pots', as Margot put it, 'instead of a new frock or a CD player.' Their forays to France at least twice a year clocked up thousands of miles (and wrote off several estate cars) returning each time fully laden with some 300 pots made by up to 20 potters. At the Bankside exhibitions, and other pottery fairs in the UK, the pots were sold at little more than the potters would charge themselves, sufficient to cover the purchase cost and their travelling expenses only.
As well as works by highly regarded French potters like Claude Champy, Jean-François Fouilhoux, Christine Fabre, Caroline Barbet, Pascal Geoffroy, Jean-Nicolas Gérard, Jérome Galvin, Camille Virot, Jean-Pierre Viot and Jack's personal favourite Brigitte Pénicaud, Jack's collection also features several hundred pots by British, European, Japanese and Korean ceramists like Takeshi Yasuda, John Maltby, Janet Leach, William Marshall, Colin Pearson, Ewen Henderson, Patrick Sargent, Philip Eglin, Richard Batterham, Geoffrey Fuller, Robin Welch, Claudi Casanovas, Ken Matsuzaki, Nobuo Okawa, Shiro Tsujimura and Ree Soo-Jong.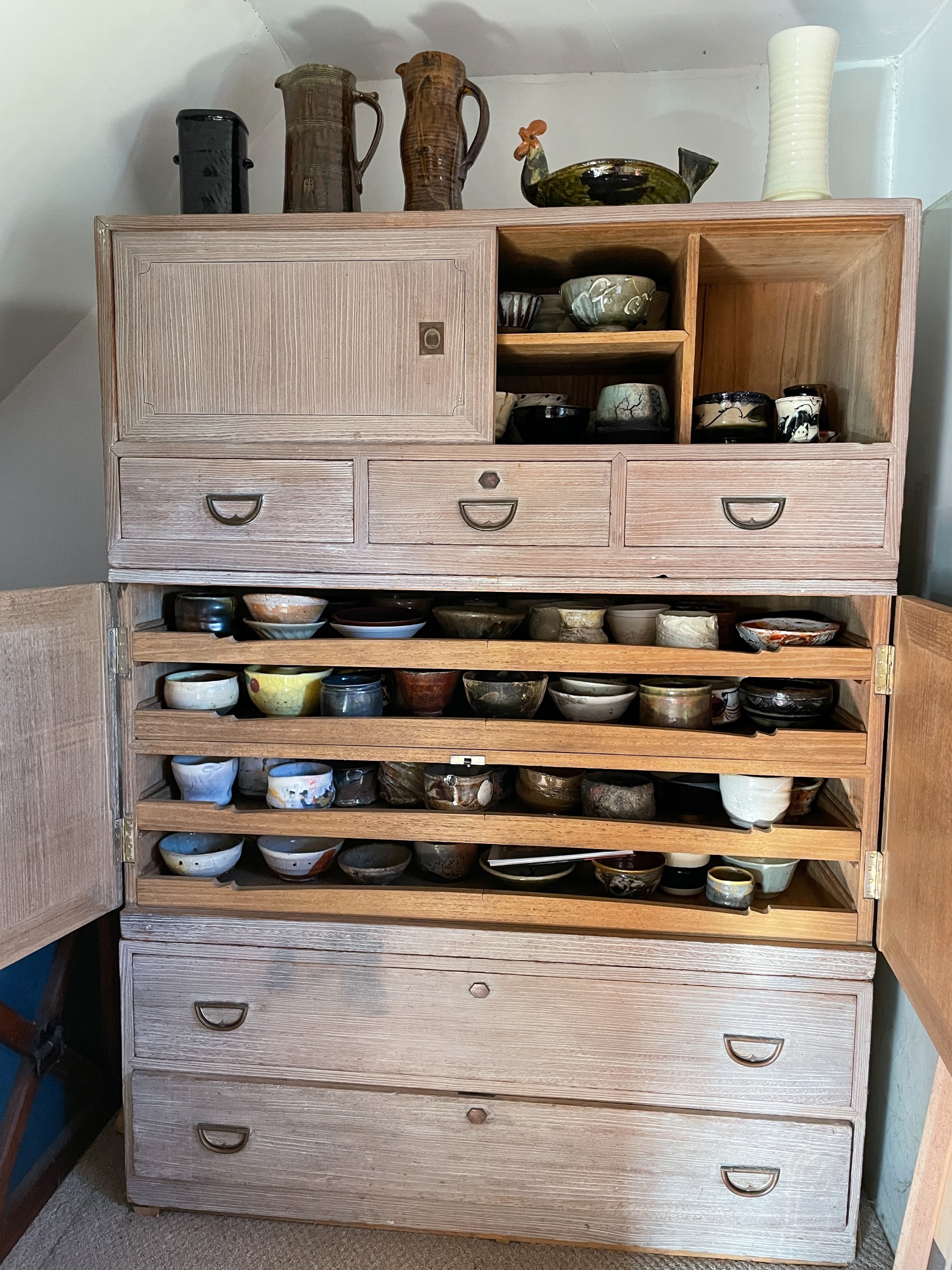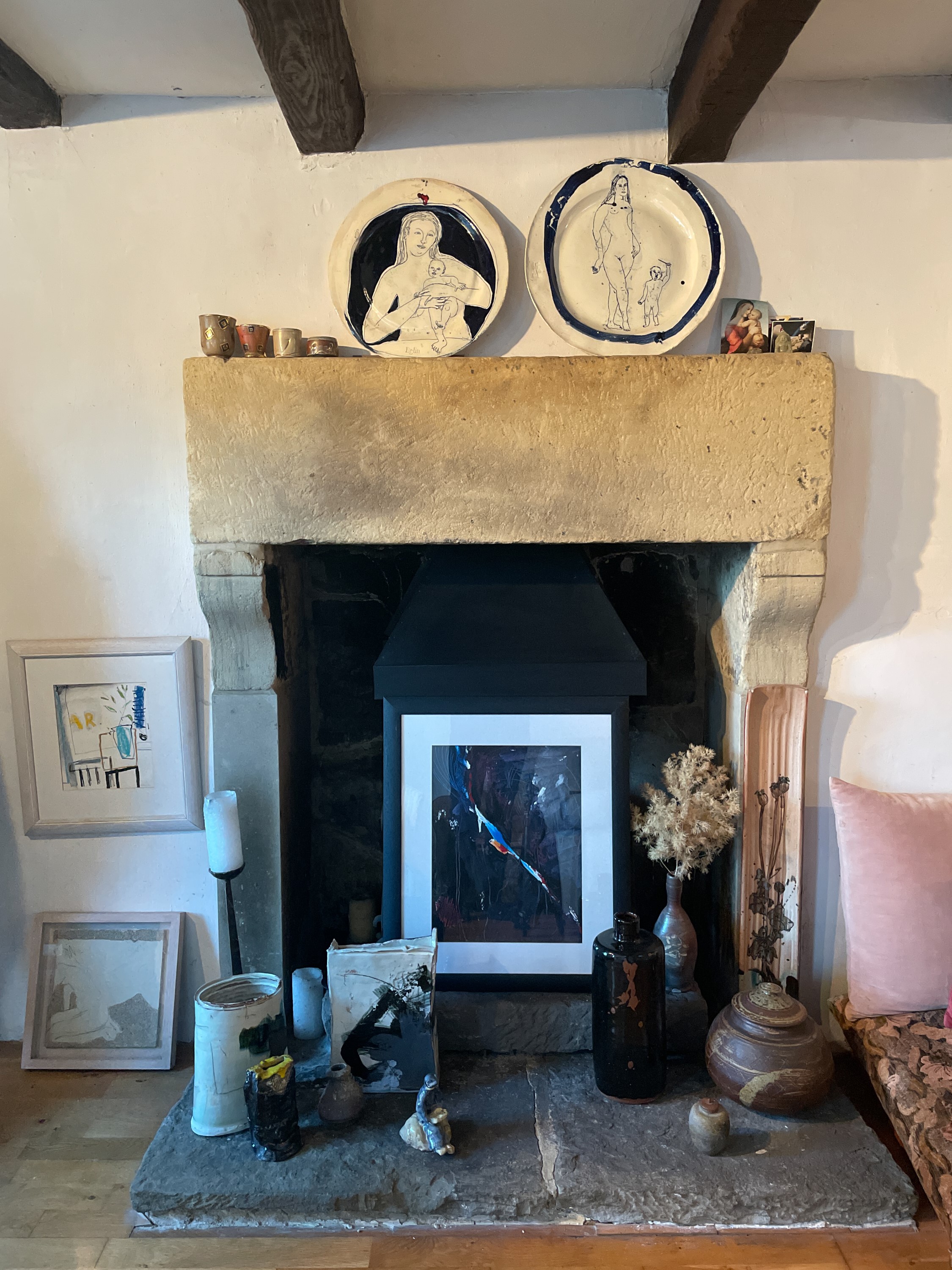 The auction concludes with a selection of Jack's books, pictures, furniture (including Japanese Tansu and Edward Teasdale chests) and a collection of Bhutanese textiles. 
Jason Wood, Partridge's Specialist Consultant in Studio Ceramics and the auction's curator, writes:
Jack first approached me about selling his collection through auction some years ago. He was battling various cancers but still determined to get to France whenever the opportunity arose. We talked about how useful it would be for me if he could find the time to start an inventory of his collection, especially the French pots. But it was always going to be at 'un moment futur indéterminé'. He wrote: 'I'll consider my archive logging when I am back on the chemotherapy. In the meantime, the plan is to get to Provence – I meet the haematology team at the weekend and will leave immediately. It's a, what the hell! Live while you can situation.'
When he began collecting in August 1985, Jack did start an inventory of sorts. Among the many files and boxes of archives was a little black book listing every pot bought or gifted in the ten years to 1995, along with snippets of information and asides, some of which are reproduced in this catalogue. In his first six years of collecting Jack recorded 85 pots by 31 different potters (18 through personal contact) and an average monthly expenditure of £30. In the next four years the collection grew by 129 pots by 53 potters (of which 28 were new) while the average monthly expenditure increased to over £150. So the total, by August 1995, stood at 214 pots by 59 potters. The works were mostly British with some French, Japanese and American.
Over the course of the last couple of years of his life, Jack had started to compile a photographic inventory of what was now a collection of over 600 pots. But sadly his illness meant he couldn't complete it. I found a note which read: 'STOPPED photographing when life became too hectic. September 2021. Adieu!' He died in November.
Jack's daughters, Cathy and Susie, write about the many ways their Dad enriched their and others people's lives. 
Dad was born in Leeds during the war to Sid and Amy Blackburn. His father was a prisoner of war so Jack didn't meet him properly until the war had finished. As a child, Dad was studious and read a lot. He was very proud to get a place at grammar school and went on to train as a teacher, which is where he met his future wife, our mother, June.
Dad got a place at Cambridge University to study English. Again, he was incredibly proud of this achievement, as he was the first person in his family to go to university. Dad always said that he wanted other people from a similar background to him to get the same opportunities as him. With that in mind, he has generously left his house in France to Fitzwilliam College – the college that he went to – to provide scholarships for students from disadvantaged backgrounds.
Dad also leaves a legacy through all the people that he introduced to the two passions of his life – drama and pots. He was so enthusiastic about both these areas when he spoke about them, that he inspired others to share that passion.
He has a lasting legacy in the books that he wrote. He always wrote. We found countless notebooks and scrappy bits of paper in every corner of the house, with his many musings and snippets of poetry written on them.
Dad loved drama, film, art, poetry, beautifully crafted items. Even when he gardened, it wasn't just gardening – he was inspired by feng shui and the ancient art of Japanese gardening. Typical Dad! Countless books would be bought on any new creative interest and he would study them in detail.
But the thing we will remember the most about our Dad is his positive attitude to life.
When Margot, his much loved partner of many years, was diagnosed with cancer, his determination to make every day a positive and inspiring one was a delight to see. Every week he would take a different piece of art or an object to her hospital room to enrich her day, give her something new to look at and take her mind off her illness.
Throughout the many years of his own illness, Dad showed the same fortitude and never let it stop him from doing anything. He still travelled to France – a country that he saw as a second home – driving many hundreds of miles to his house in Provence. We would cross our fingers and pray that he would make it back without the need for hospitalisation or a car accident – he was a terrible driver.
Dad had years of regular trips to various hospitals for treatment for his cancers, but remained upbeat and positive. He saw every medical trip as a new, interesting experience that, in some strange way as he described it, enriched his life. He constantly praised the NHS and the care that they gave him. He never complained and he made every extra day that their treatment gave him count.
We will remember Dad as someone whose positive attitude to life and the adversity that it can sometimes throw your way, should be a blueprint for our own lives. We remember him as someone who has taught us and others to value creativity and to take pleasure in the small things in life.
Tributes to Jack from the book of condolences
Jack was such a rare spirit – so brilliant, full of ideas, and so determined to keep on exploring and expressing himself. He inspired so many people and brought a lot of beauty into the lives of so many of us.
I have wonderful memories of Jack over the past few decades, and more, of trips over to his exhibitions of French ceramics. His enthusiasm and passion for crafted work was a wonderful education for me. He will be missed by all of us, definitely a one off!
My mind's eye roves around Bankside every day, indoors and outside, remembering conversations, laughter, challenge, dispute, debate, alongside the intense pleasure of holding a pot – one of his treasures, a prospective purchase or even just whichever teabowl he has chosen to serve my tea in.
Quotes from the writings of Jack Blackburn:
In traditional Japanese aesthetics, wabi-sabi is a strong reaction against the dominant sensibilities of both the past and our modernist times. It is an ancient concept that looks for idiosyncratic solutions, recognising that all things are impermanent, all things are imperfect. Wabi-sabi encourages one to stop preoccupation with success in terms of wealth, status, power and luxury. It suggests, rather, that we should enjoy the unencumbered life – get rid of everything that is unnecessary. Me? – Me? Help! I have thousands of books, hundreds of pots, a smart phone, an Apple i-pad, a Philips razor, a Newhome cooker, a Dyson vacuum cleaner, a Bosch central heating unit and a certain amount of modular Ikea furniture. All branded goods and state of the art. I also have crumbling plaster, faded paintwork, an ageing bathtub, a cracked window pane and damp-rotted window frames and dusty surfaces. I wear torn shirts, usually two sometimes three at a time, and I cut my own hair. Wabi-sabi is comfortable with contradiction and ambiguity. And so am I.
Pots from France
'We paid for trips to France by selling Pots from France'
Buying hand-made pots had become important to me, it fitted my life-style, and fascinated my curiosity about individual creativity. Perhaps we could sell them. At Margot's suggestion we began a series of exhibitions of French ceramics at Bankside. They proved successful. Pots! – exhibited in the house, the garden, the pavilion, the terrace – living, lived-in contexts, to which visitors responded with the most positive enthusiasm. We began to make money and established a business partnership. However, it was the contacts, both potters and purchasers, who truly enriched our lives. The learning – what makes a good pot – a pot that is exceptional. The learning – the sheer size and variety of France which I had felt I knew already. The learning – of a whole new vocabulary appropriate to the techniques and aesthetic of ceramics. The learning – the courage of those people who devote their lives to hand-making pots, their instinct for a personal, individual, investment in their work, that goes beyond mere technical skill.
Contacts
Available for interview:
Jason Wood, Specialist Consultant in Studio Ceramics, Adam Partridge Auctioneers & Valuers; 07763 475442; jason@adampartridge.co.uk
For general sale information and images:
Sophie Howard, Fine Art Valuer & Client Liaison, Adam Partridge Auctioneers & Valuers; 07825 047813; sophie.howard@adampartridge.co.uk
Links to online auction catalogue
https://live.adampartridge.co.uk/m/view-auctions/catalog/id/291?view=grid
https://www.the-saleroom.com/en-gb/auction-catalogues/adampartridge/catalogue-id-adam-p10276
Link to digital page-turning catalogue
https://issuu.com/adampartridge/docs/ap_bankside_issuu_single_pages?fr=sZTkyZjE5NjE1OTY
Images
Images of Jack Blackburn, his house and collection and individual photographs of all items in the auction are available – please contact Sophie Howard.