Studio Ceramics from the Paul Rice Collection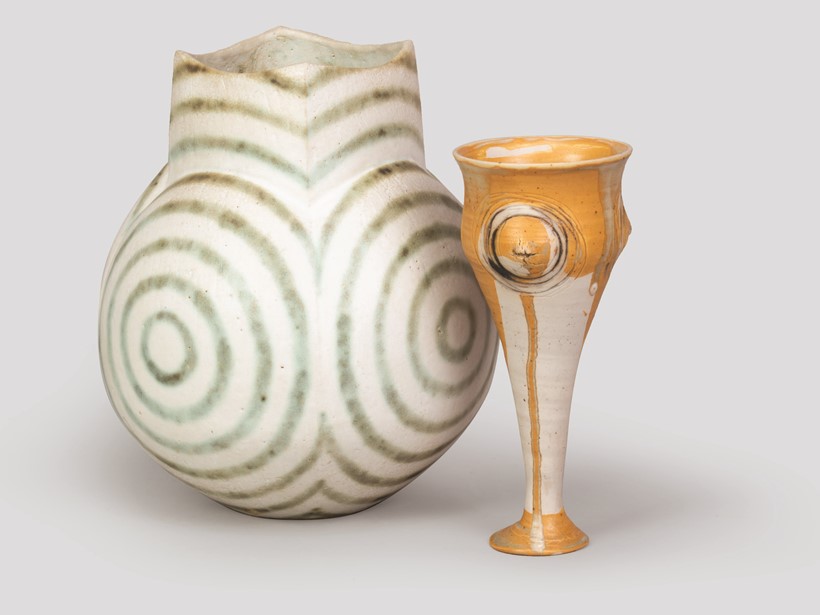 Adam Partridge Auctioneers & Valuers is delighted to be offering for sale over 400 lots carefully selected by Paul Rice from his large studio ceramics collection. Well known as the author of the seminal book British Studio Ceramics and as a London gallery owner and curator, Paul originally trained as a scientist with the intention of becoming an environmentalist, but always had a love and fascination for art.
Moving to London in 1970 and establishing himself as a dealer specializing in European post-War abstract art, he was introduced to studio ceramics by the painter Patrick Heron, who had helped run the Leach Pottery during the war. Struck at once by how important British ceramics were and how little was known about them, Paul began exhibiting ceramics when he moved house in 1979.
'This was a happy decision for me', Paul writes. 'As a dealer, I was able to organize meaningful exhibitions as well as do useful research, write and help museums with purchases, exhibitions and bringing out their, often, hidden treasures – all of which, would have been near impossible for me in the 'fine art' world. As a collector, it gave me access to pots from artists' own collections that might otherwise not come to market and, often, first choice when buying from working potters. Collecting studio ceramics has been one of the joys of my life.'  
The auction will take place at the Cheshire Saleroom, Macclesfield on Friday 30 July 2021.
For further information, please contact Jason Wood on 07763 475442, or by email jason@adampartridge.co.uk