Specialist Record and Vintage Vinyl Auction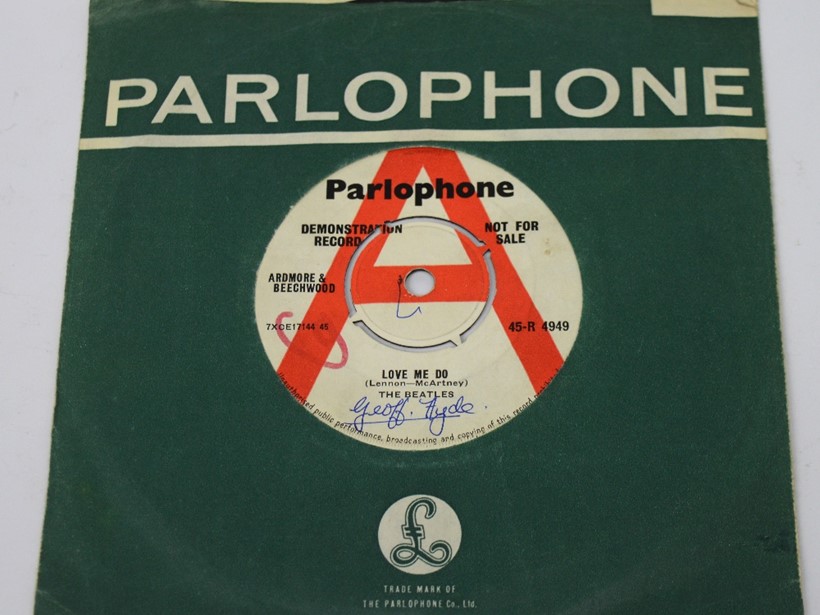 On Monday 17th February, our new record specialist, Jeff Anderson, will be holding a Specialist Record Vinyl Valuation Day at The Cheshire Saleroom in Macclesfield from 10am to 5pm ahead of a Specialist Record and Vintage Vinyl Auction at our Preston office on Monday 4th May 2020.
Vinyl record sales have reached a record 20 year high with a surge from the new generation of collectors who are looking to vinyls for their sound appreciation, the raw, authentic and unedited song crackles. Also, the artwork associated with the records are statement pieces in their own right, highlighted by Peter Blake's artwork, the celebratory 20th century artist who co-created the sleeve designs for The Beatles.
Up until a couple of years ago it only tended to be the serious record buyer who would scour the internet, charity shops and jumble sales looking for the original releases from their favourite groups from the 60s 70s and some 80s, but now with people streaming faultless electronic versions of songs people are now seeing the benefit and delight at buying an original recording and putting it on the turntable and listening to the unedited version of the songs, crackles and all. The young music lovers of today never got to experience the record days with 'what you hear is what you get quality', with many 'B' side tracks not that readily available for download.
It is not just The Beatles that our record specialist wants to see, Heavy Rock, Light Rock, Punk, Folk Music, Classical, Jazz and especially Northern Soul. We definitely want albums by artists no one has heard of, especially if the artwork on the cover looks psychedelic from the 60s and 70s.
For more information or if you would like to arrange a home visit please call the Adam Partridge Auctioneers Lancashire, Lakes & Rural Office on 01772 347 380.
Cover image
Lot 563 from November 2017
The Beatles; 'Love Me Do' and 'P.S. I Love You' Parlophone 7" demonstration record, R4949, 7XCE17144, Paul McCartney's name misspelt as 'McArtney'.
Sold for £2,700