The Raymond Rush collection of historic artefacts & curios to be sold at auction.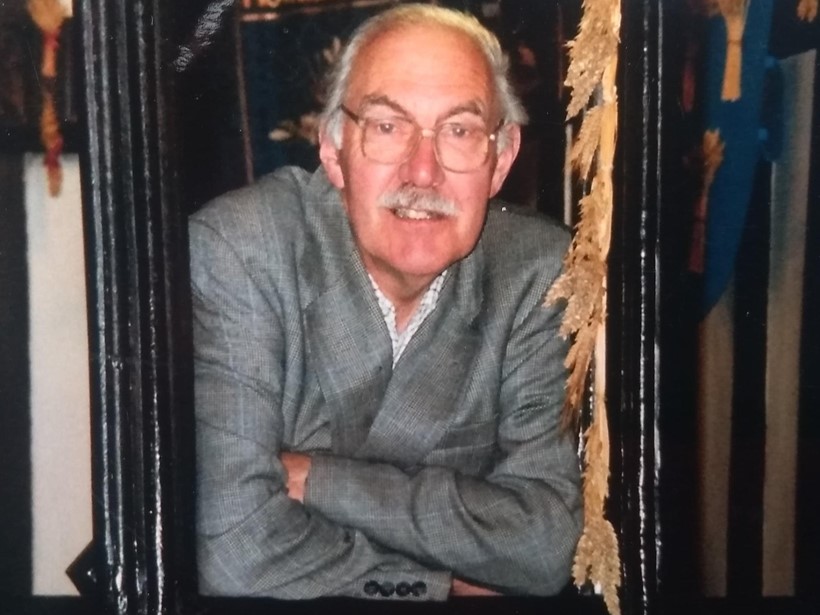 The fascinating and extensive collection of Raymond Rush, one of Cheshire's most recognisable and respected characters, is to be sold at auction by Adam Partridge Auctioneers & Valuers in Macclesfield.
Mr Rush, who sadly passed away in September, was known to local people, and countless others beyond the Cheshire border, by many names including 'The Corn Dolly Man', 'Dairy Farmer', 'Local Historian', 'Lay Preacher', 'Public Speaker' and 'The Lovely Man from Golden Cross'.
Raymond and his wife Hazel moved to Golden Cross Farm beside All Saints Church Siddington in 1961 and over the following 60 years he established a vast collection of agricultural tools, historic artefacts, interesting curios, books and much more. He collected items which interested him and that illustrated the development of everyday items, such as his unique collection of handheld whisks! He also collected to learn from or use the items in his many different talks that he regularly gave to societies and groups across the county. In his inner sanctum, a room he affectionately called 'The Museum' on the first floor above the farm meal house, he stored the core of his collection totalling more than 3000 separate items.
Aaron Dean, Senior Valuer and Auctioneer with Adam Partridge Auctioneers, commented 'that Raymond's collection is a unique reflection of our living and historic past and calls attention to his extensive knowledge and interests'. He continues 'there are items which evoke memories, to make one think, to teach or just to ponder "what is that!"'
The 315-lot auction includes furniture, agricultural and gardening tools, books, farm gates, treen, lighting, toys, vintage kitchen items, and all manner of historic wonders including a pair of vintage search lights and a bowler hat mould!
The collection will be sold on Saturday November 20th at Adam Partridge Auctioneers in Macclesfield with all items remaining at Golden Cross Farm, Siddington for viewing on Thursday 18th and Friday 19th. All purchased lots must be cleared from the farm by Friday November 26th. The auction lots can be viewed at www.adampartridge.co.uk from Saturday November 6th.
For more information please contact Aaron Dean on 01625 431788 or on aarondean@adampartridge.co.uk