Rare Railway Collection Pulls in to Adam Partridge Auctioneers & Valuers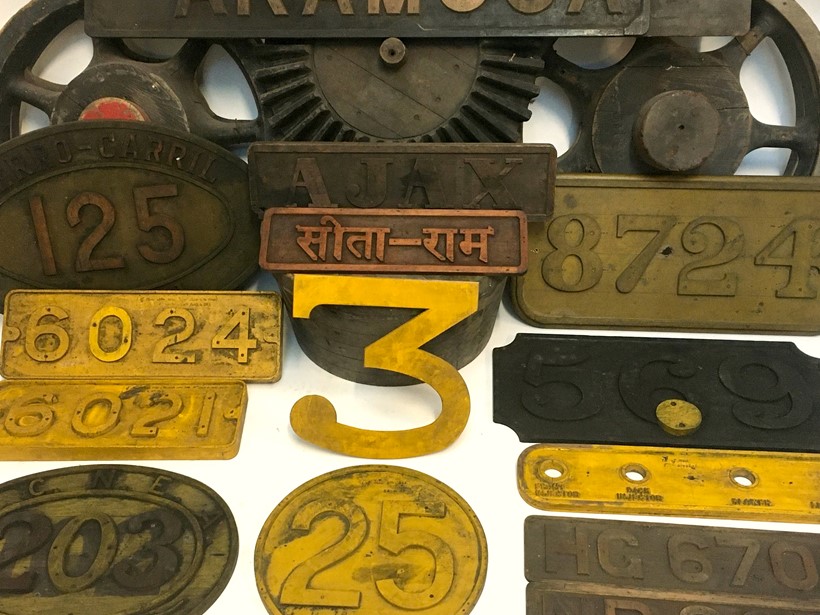 A rare and important collection of railway items relating to Manchester's industrial and locomotive building heritage are to be offered for auction on October 13th-15th at Adam Partridge Auctioneers & Valuers in Macclesfield.
Beyer-Peacock & Co founders, Charles Beyer, Richard Peacock and Henry Robertson, established their foundry in Gorton in 1854 and their first locomotive, built for the Great Western Railway, was completed the following year. The company established an international reputation for their locomotives, sold to private and government rail companies the world over and developed innovative designs such as the world's first condensing locomotive.  
In 1966, after 112 years of operation and after having built nearly 8,000 locomotives, Beyer-Peacock & Co ceased production at Gorton Foundry. At this time, the company put out an advert in the Manchester Evening News calling for interested parties to freely collect items that would otherwise be disposed of. Mr Bedson, seeing this advert, and being a railway and history enthusiast drove down to Gorton in his Land Rover, filling vehicle and trailer with all manner of interesting and significant items.
Now, fifty-five years on Mr Bedson's much-loved, salvaged items form the collection of 50 lots on offer in our sale of Decorative Arts, Asian Art and Musical Instruments at Macclesfield due to be held from 13th-15th October. Presented here is a rare opportunity for enthusiasts, railwayana collectors and historians to purchase a part of Manchester's industrial heritage. 'This is a most interesting collection which provides us with in-depth information into Manchester's industrial past and rail transport heritage' comments Aaron Dean, Senior Valuer with Adam Partridge Auctioneers & Valuers. 'The collection includes a unique "Engine & Tenders" book which details over three hundred Beyer-Peacock locomotives, the rail company they were built for and extensive technical information, as well as over 200 photographs of engines'. Mr Dean continues, 'There are also, photographs of the factory, an archive of books, technical drawings and a large collection of casting patterns for name plates, builder's plates and other signage to be used the world over'.
Get on board and join us for the auction, live online or in-person, at our Cheshire Saleroom in Macclesfield later this month. The full auction catalogue can be found on our website, along with additional information about viewing and the sale itself.
For more information on the collection or auction, please contact Aaron Dean on 01625 431788.