The Norman Roland Collection of Mechanical Music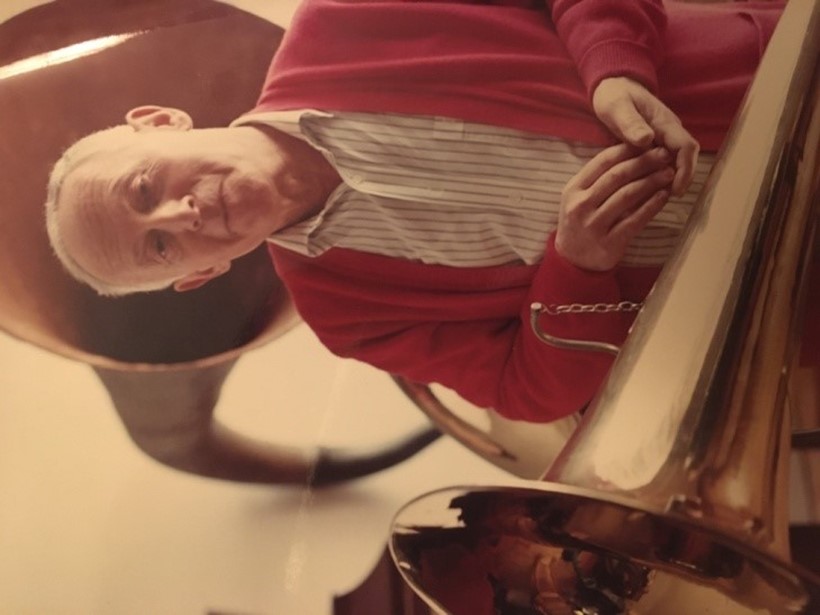 Adam Partridge Auctioneers & Valuers are delighted to announce the sale of the Norman Roland Collection of Mechanical Music on 11th May at our Cheshire Saleroom.
Highlights include two rare EMG Mk Xb gramophones with original huge papier-mâché horns, the first clockwork estimate £1,000-1,500 and the second an electric Export example estimate £2,000-2,500, a Palace Penny-in-the-Slot 19 5/8" Polyphon estimate £3,000-5,000, an Edison Opera phonograph estimate £3,000-5,000, a Herzog cylinder cabinet estimate £1,000-1,500, a Pasquale barrel piano estimate £600-1,000, an AMI 'Mother of Plastic juke box estimate £500-800, a Luis Casali barrel piano estimate £300-500 and much more running to approximately forty lots with an overall high estimate of £32,000.
The collection and its devoted collector are best described by Norman's daughter, Lisa, who, along with her brother Adam, grew up with these wonderful machines.
My father Norman Roland's astonishing mechanical music collection began in 1962 when he went to look at a house to buy with bride-to-be Jill. He didn't fancy the property in the end but did like the look of the EMG with the giant papier-mâché horn abandoned in the garage...so he bought it. Mum was flabbergasted - but equally wowed by it (fortunately!). And so it began. Dad's love for music boxes, polyphons, gramophones, phonographs - anything that played music mechanically - grew from that moment and pretty soon included a second awesome EMG. My brother, Adam, and I grew up thinking it was perfectly normal to have rooms filled with these pieces of wonder - it was only when friends came 'round and their jaws dropped we realised maybe it wasn't the norm. 
The reputation of Dad's collection grew as fast as its contents and we recall him regularly playing every single machine to a succession of impressed fellow aficionados while mum supplied the tea and sandwiches. I clearly remember us all piling into the Peugeot estate most weekends and driving round the country to see people who had answered his advertisements. Not quite sure kids today would regard it as the exciting adventure we did but Dad's enthusiasm was utterly contagious.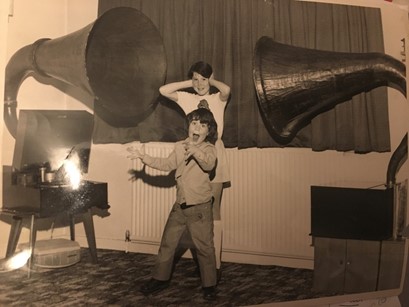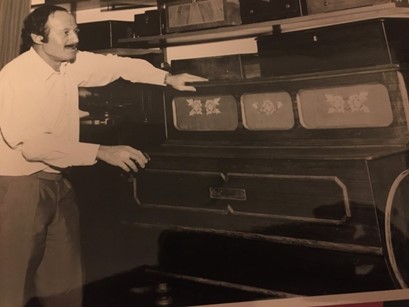 Among the family's favourite machines was the fabulous Spanish barrel piano made by Luis Casali. The story behind its discovery is as impressive as the machine itself. Mum and Dad went on a four day trip to Barcelona in 1973. During a visit to a flea market they approached a stall holder selling a small music box. Dad had longed to own a barrel piano and he got Mum onto the case. Using her two words of mechanical music Spanish she approached the man, asking tentatively "grande organillo?" Before long our parents were being driven in the back of a tomato truck to a remote village. With no one speaking the other's language it was quite a mystery tour! The truck came to a halt outside an old barn, the door was flung open and there, covered in straw in a dark corner was what would be Dad's dream purchase. 
We still have the lengthy exchange of letters written by the farmer who owned the barrel piano and Dad - with translations scrawled over it - plus complex correspondence with the shipping company and Liverpool docks. Quite a transportation masterplan. I recall neighbours coming onto the street to watch it finally being unloaded into its new home. His other big love was the "mother of plastic" AMI jukebox. He had been after one for ages - and finally found one for sale just two miles away. Not technically mechanical music but still fabulous and definitely another eye opener for unsuspecting visitors.
Sadly our wonderful Dad died at the age of 93 - enjoying his passion right up to the end. Listening to his collection continued to bring a smile to his face - particularly the huge sound of his old pal, the barrel piano. Now it's time for others to share that joy. 
Norman sadly died in August 2019.
"My brother and I have managed to keep quite a few pieces from Dad's collection between us and in an ideal world would have shared everything but, frustratingly, just don't have the space. It was an impossibly difficult decision to part with the rest and caused us a lot of heartache. We really hope the remaining fabulous machines will bring as much pleasure to whoever buys them as they have to us."
Bidding will be available via the-saleroom.com and adampartridge.co.uk. Viewing is strictly by appointment on Monday 10th. For further enquiries please call 01625 431788 or email jamesspiridion@adampartridge.co.uk.