Manchester's Finest Sons of Football – Not Law but Lowry!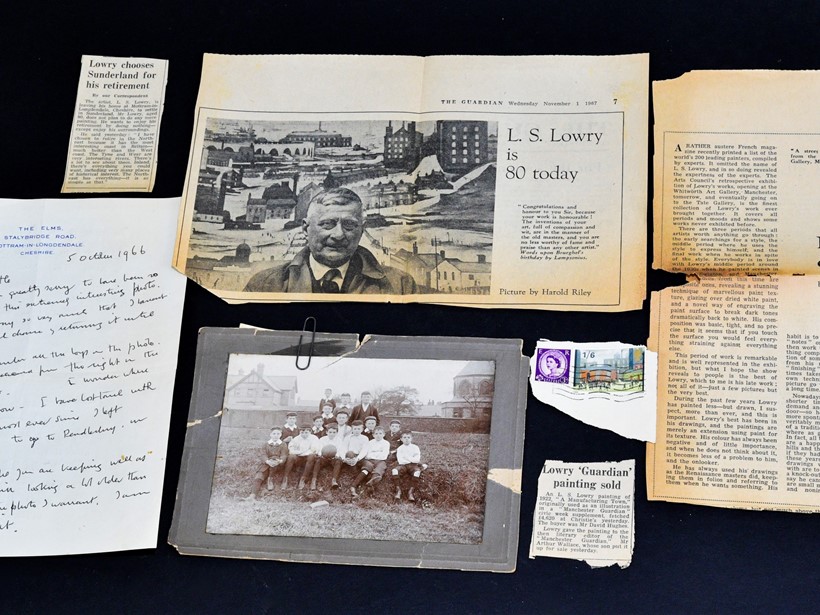 This September, included in our auction, there is a fascinating insight into LS Lowry and his early years. In the Northern and Fine Art with Sporting and Militaria Auction at the Cheshire Saleroom Lot 182, is a unique letter and early photograph relating to the artist, the photograph depicts a boy's football team with Lowry on the very back row on the left-hand side. The young LS Lowry, looking very smart and standing proud.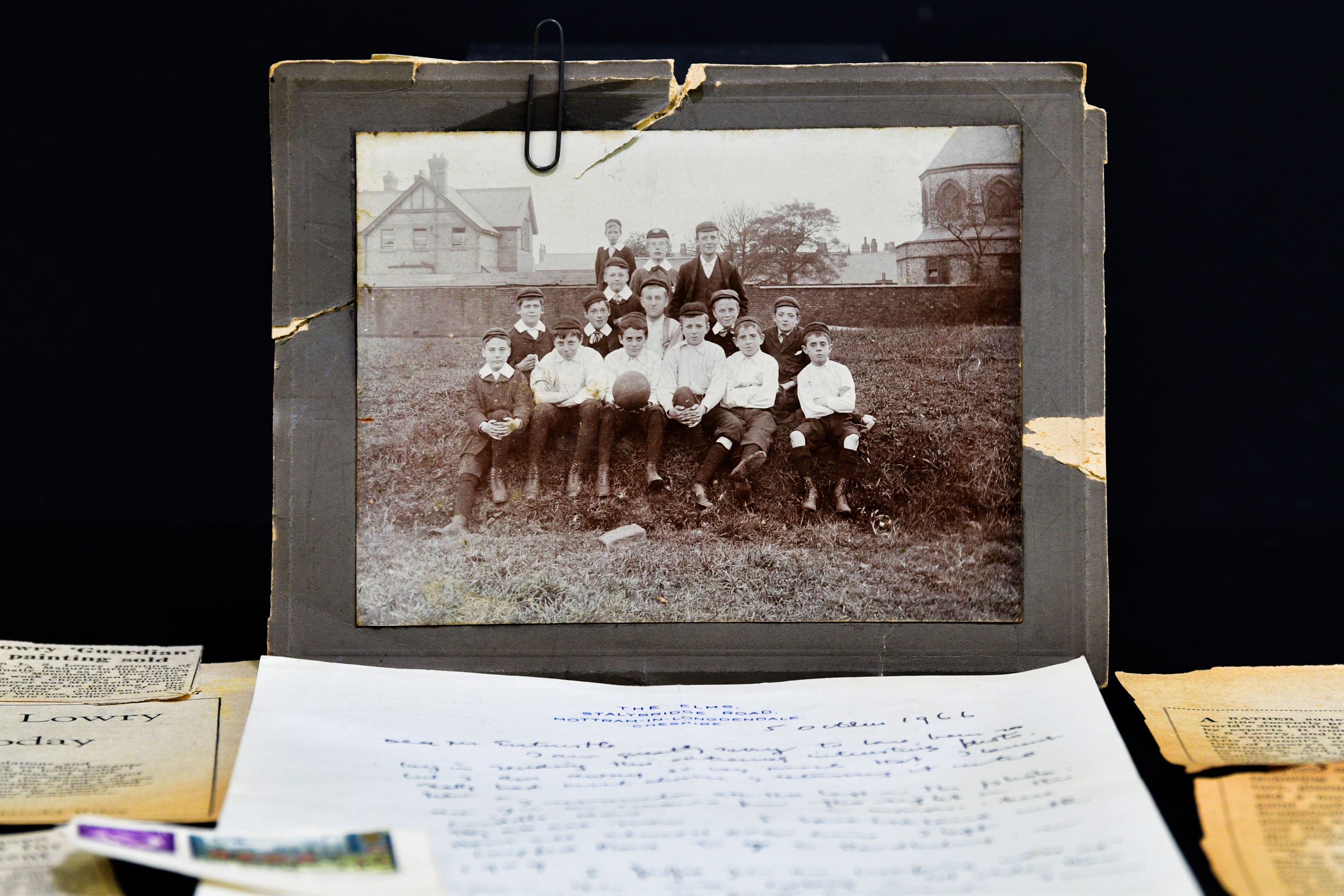 In the letter from LS Lowry, he is confirming that he is one of the young boys and that although he has lost touch with his teammates, 'he could name all the boys in the team'. More poignantly it has a rather moving sentence towards the end of the letter 'Myself I am one of the unlucky ones, I have, alas, never been married.' An incredibly personal comment, we do not normally hear or read.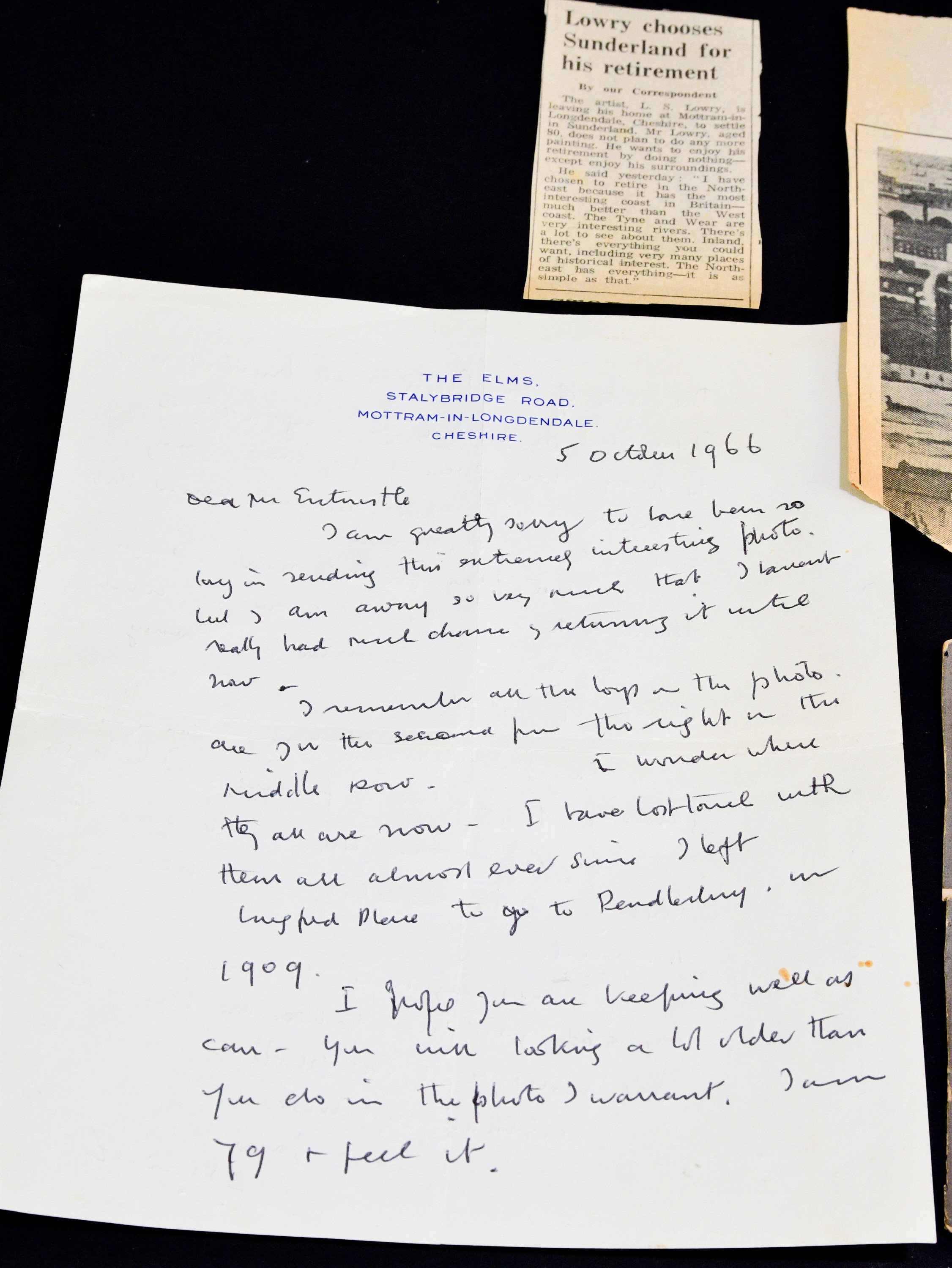 Also in the photograph is the vendor's grandfather (middle row, second in from right hand side), who wrote to Lowry in 1966 regarding the photograph, the reply, a handwritten letter from Lowry is on 'V Elms' headed paper, dated 5th October 1966, and reads... 'Dear Mr Entwistle, I am greatly sorry to have been so lazy in sending this extremely interesting photo. But I am away so much that I haven't really had much chance of returning it until now. I remember all the boys in the photo. Are you the second from the right in the middle row? I wonder where they all are now - I have lost touch with them all almost ever since I left Langford Place to go to Pendlebury in 1909. I hope you are keeping well as can - you are looking a lot older than you do in the photo, I warrant! I am 79 & feel it, the site of the photo is all built up now. It wouldn't be possible for Langford A.F.C. to play there even if they were young and sprite. You wouldn't know that end Victoria Park now. I don't play football now, I am ashamed to say. But I know you will forgive me. I would be a Lowry object if I did. Are you keeping well? You and your family, if you have a family. I hope so, myself, I am one of the unlucky ones - I have, alas, never been married. It was very nice to hear from you, my God you have taken me back a few years with that photo. With all best wishes, yours L.S Lowry'.
The lot carries an estimate of £500-800 and is part of the three-day auction, which will take place on Wednesday 27th September, you can view the Lot at the Cheshire saleroom on Tuesday 26th September.
https://auctions.adampartridge.co.uk/upcoming-auctions/?st=4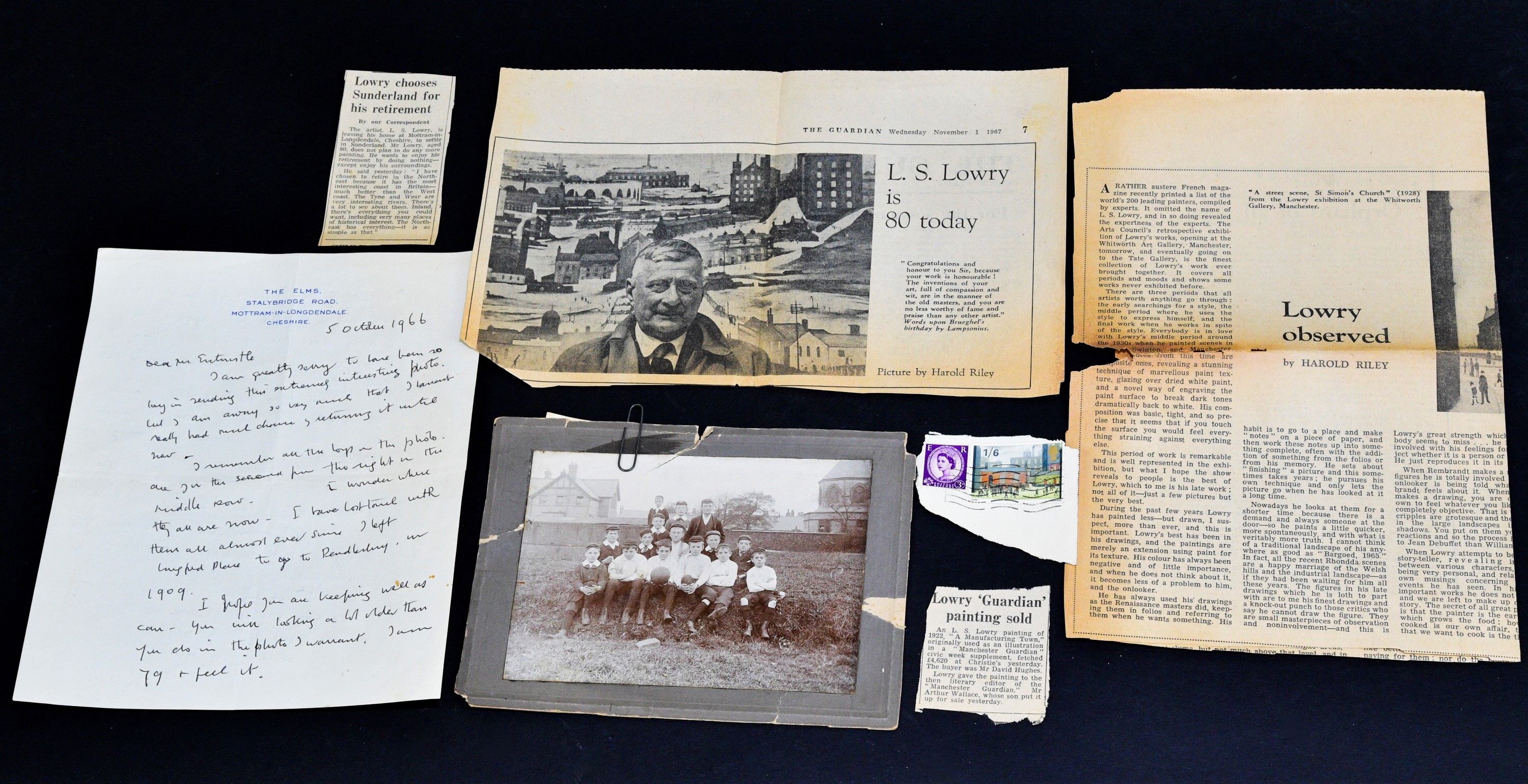 Adam Partridge has said, regarding the Lot, 'we will never know how good the young LS Lowry was at playing football but thank goodness he picked up the paintbrush as he went on to be the most celebrated Northern Artist of 20th century.'