Lathom Hall Sale Report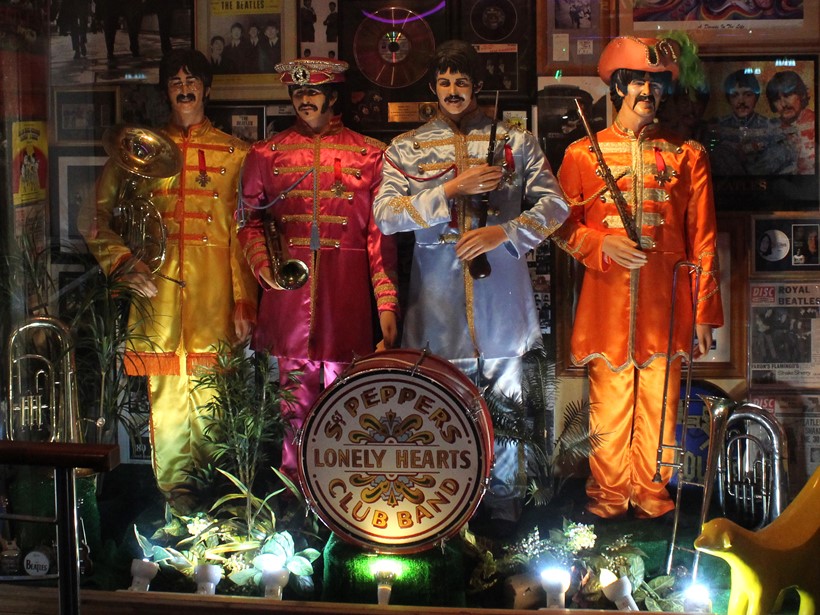 We are delighted to report on our successful on-site sale 'Lathom Hall: An Exceptional and Eccentric Collection of Film, Music and Pop-Culture Memorabilia'. The sale was held at Lathom Hall in Seaforth, where hundreds of often weird and wonderful items were sold to a packed room alongside frenetic online bidding. Lathom Hall has been owned and run by Brian Corrigan for the past three decades but at age 72 he is retiring. The sale consisted of his collection of film, music and pop-culture memorabilia that was on display at the venue.
Auctioneer and Valuer James Spiridion commented: 'It was wonderful to see an auction with standing-room only like the good old days.  The contents of the sale, as well as its Liverpool and Beatles-centric spirit, connected with both local buyers and specialist collectors abroad.  There were a few hard days and nights but it came together with a little help from my friends.  There was a great atmosphere which contributed to some excellent and unexpected results on the day – it will always be a highlight and favourite memory of my career'.
The first lot of the sale was a 209 cm tall King Kong figure produced by OxMox making £220 while Lot 256, a model recreation of the Sgt Pepper album cover made £660. The most iconic lot of the sale had to be a life-size, silicone replica of John Lennon, wearing a white 'New York City' T-shirt, blue jeans with leather boots and trademark sunglasses, which fetched £4,100.
Two eclectic car conversions also went under the hammer; a Mercedes car converted into a 'Popemobile' made £1,550 and a quirky electric car once owned by Maurice Gibb of the Bee Gees achieved £2,000.  And one lucky fan of The Beatles bought the stage that the Fab Four performed on ten times (including appearances under their former names 'The Silver Beats' and 'The Silver Beetles') for £400.
The sale was a true magical mystery tour but we were happy to say to our vendor "Baby, you're a rich man".