Artist - Harry Ousey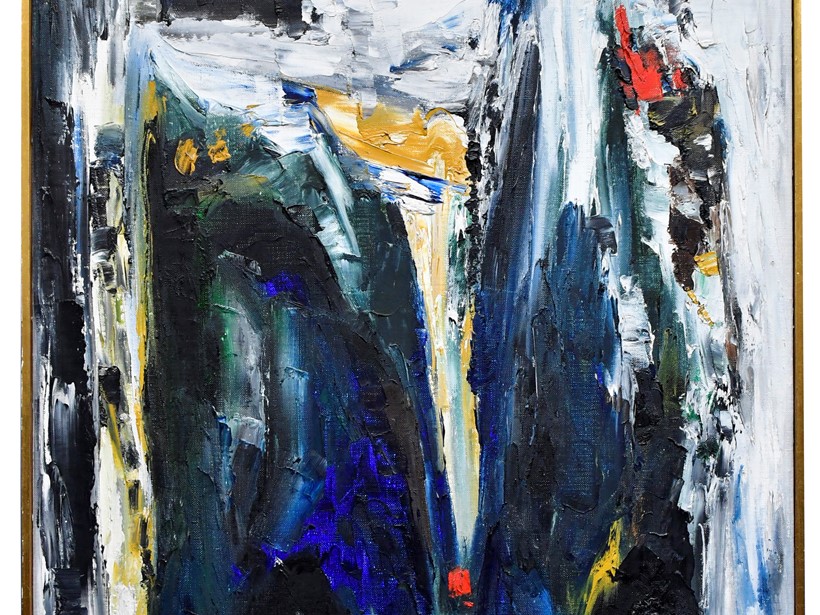 "Harry Ousey was a very significant artist, writer and teacher. He was very much ahead of his time and helped an emerging generation of artists to reject the narrowness of British art in the post war era and to reflect on a new way forward. The breadth and depth of his thinking is truly remarkable." Professor Allan Livingston, 2014.
Born in Manchester in 1915, Harry went to London in the 1930s where he joined an architect's office as a trainee. A new world of art, culture and history was opening, and his thoughts were turning to painting. He regularly attended exhibitions absorbing every new detail and idea he observed.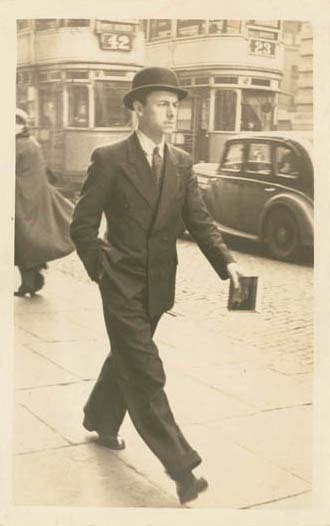 A turning point in Harry's career was the first Surrealist Exhibition in Britain which took place in 1936 bringing Dali, Ernst and others to London. He saw paintings by European artists including Picasso, Braque and Mondrian. Kurt Schwitters's collages gave great inspiration to Harry, and he loved to experiment in mixed media. An exhibition of Paul Nash around that time strengthened Harry's resolve to become a painter.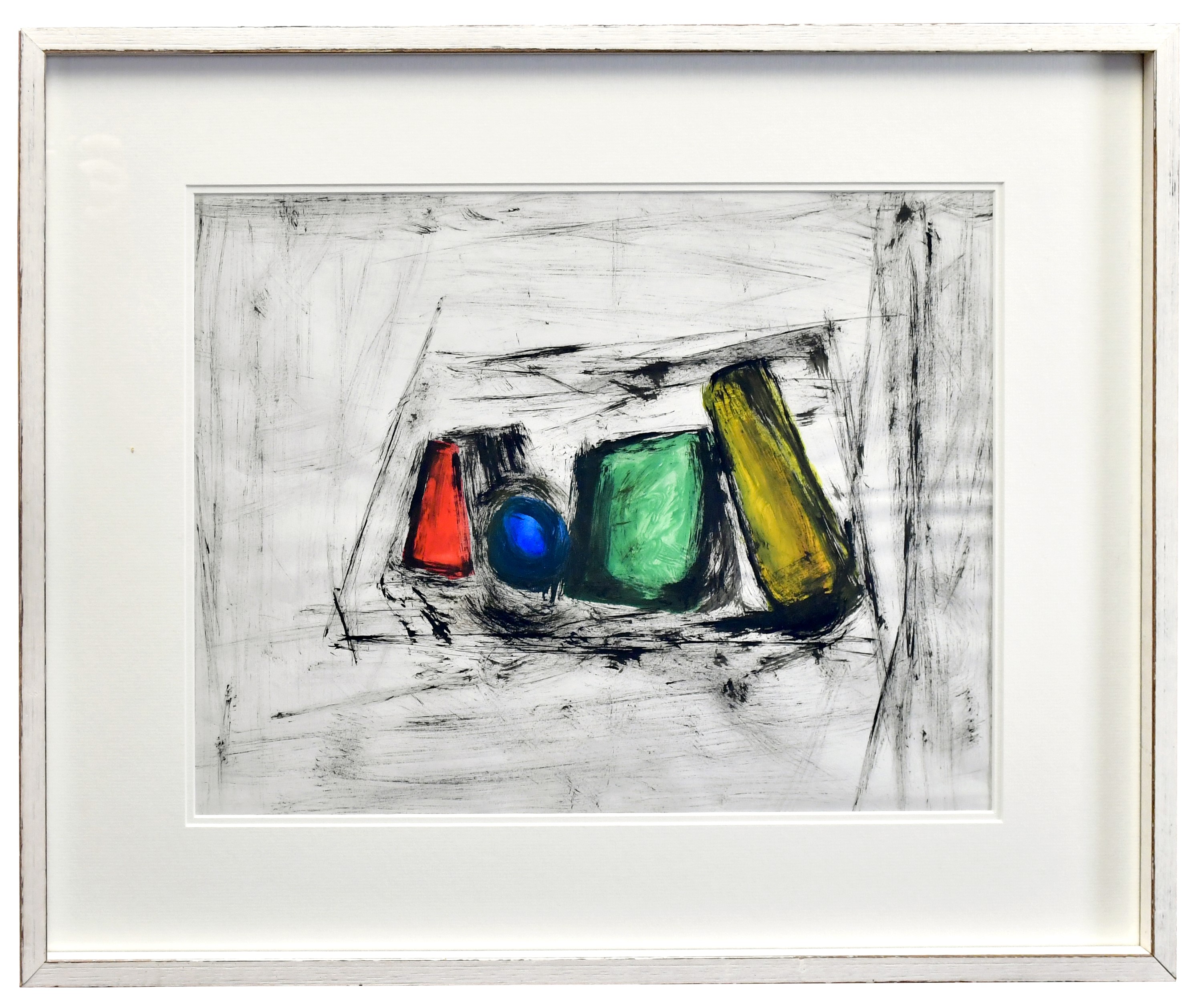 In January 1950 Harry and his wife Susie made their way to St. Ives in Cornwall where a vibrant artist's colony was blossoming alongside the local fishing community.  After the traumatic war years, like other artists he yearned for a new beginning. The brilliant light and ever-changing sea colour had been a magnet for artists for well over a century, and several of them Harry had seen in London in the past were settling there. Ben Nicolson and Barbara Hepworth lived in Carbis Bay, and the constructivist artist Naun Gabo was to join them.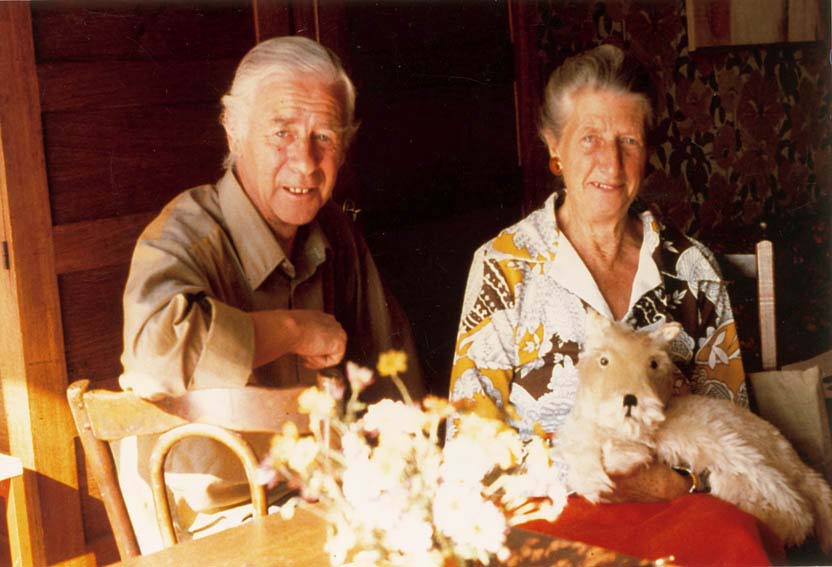 Ousey wrote: 'There were many days when the sun came out in full, when one could feel some thrill at being in the advance movement of an art changing and becoming recognised as important. The idea that one could paint, not only what one saw, but as one felt… To make a landscape sing of the day; to produce almost the scent of the fresh flowers, by the very vigour of the painting or the quiet flow of the river in midstream, these feelings were real and now possible.'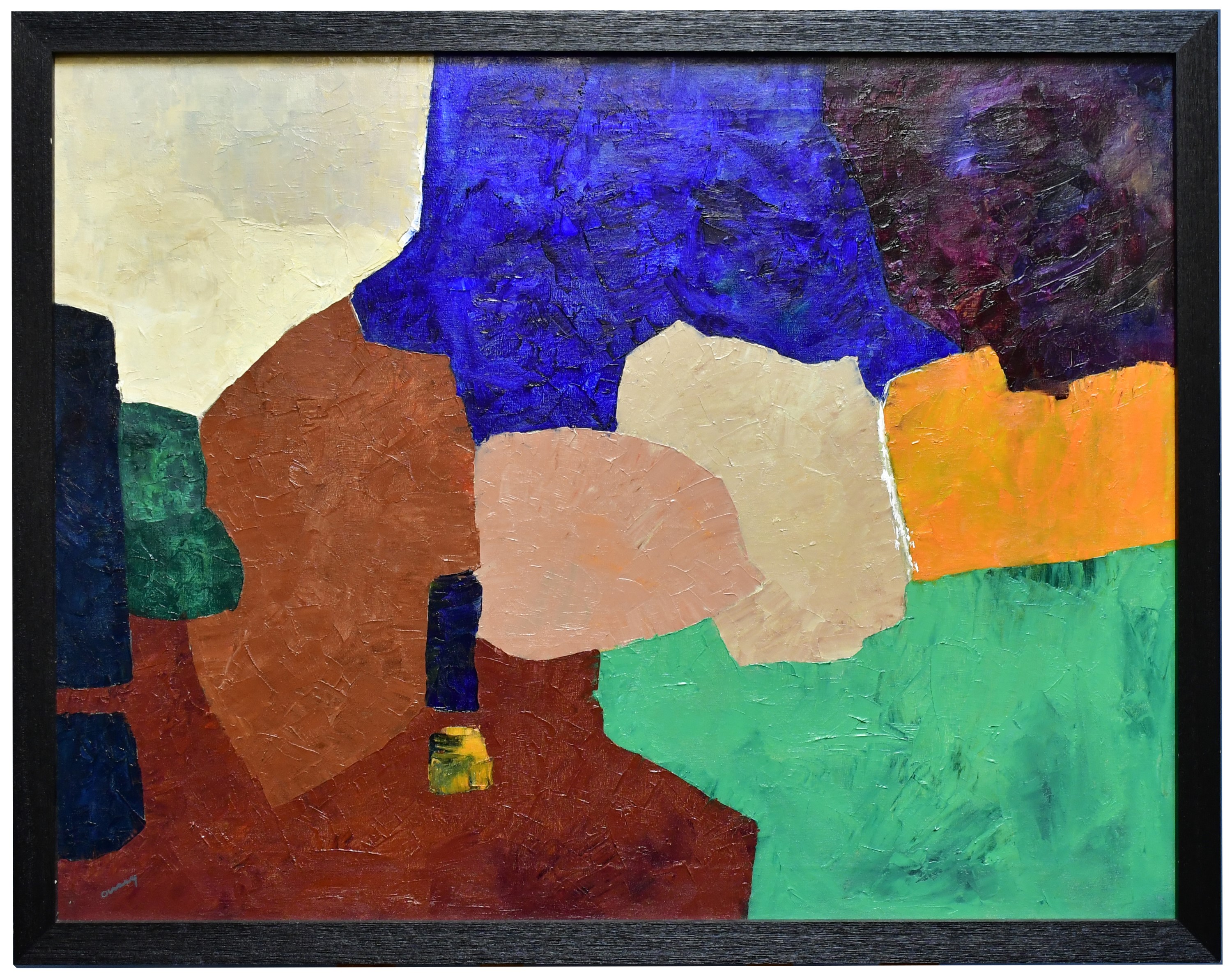 Harry and Susie lived in Perranuthnoe and Breage, near Helston, where he was working at a plant nursery and painting every spare moment. If he was to make a name for himself as an artist, he was determined he would do so on his own merits and not join a Society or a group.
Harry absorbed the special atmosphere, walking and sketching along the cliffs of Mounts Bay, collecting driftwood and interesting pebbles to give him inspiration. During this time, he began to explore an idea called Edge Movement. He was obsessed with the horizon and what was beyond and was painting and experimenting in all kinds of media.
"The changing horizon, the timelessness of much in the landscape, the texture of stone, the pattern of the fields divided by walls, the enormity of mountains – one never reaches a horizon, but the thrill of this can be painted. There are many horizons, some begin as the paint reaches a surface and a form grows; extend the idea and a painting continues to relate to be in harmony with the new event just begun."
Harry and Susie moved away to other areas of Britain but always came back to their beloved Cornwall. In 1971 Harry purchased a gallery in Painswick, Gloucestershire where he sold his work and other artists and studio potters. However, after the completion of the M5, passing trade diminished and Ousey Fine Arts could no longer make a profit, so Harry decided to close the gallery.
After a London dealer suggested that Harry met with Olaf Duks, an art gallery owner living in the South of France, it influenced their decision to move to Europe where, Harry felt, abstract art and artists were more readily accepted. Harry and Susie spent nine years in France, travelling and living for many months in a VW Caravanette, exploring and painting before settling in Aix en Provence. In the 9 years they are there, Harry's paintings were exhibited in France, Italy, Switzerland, Luxembourg and Sweden. Harry died in Marseilles at the age of 70.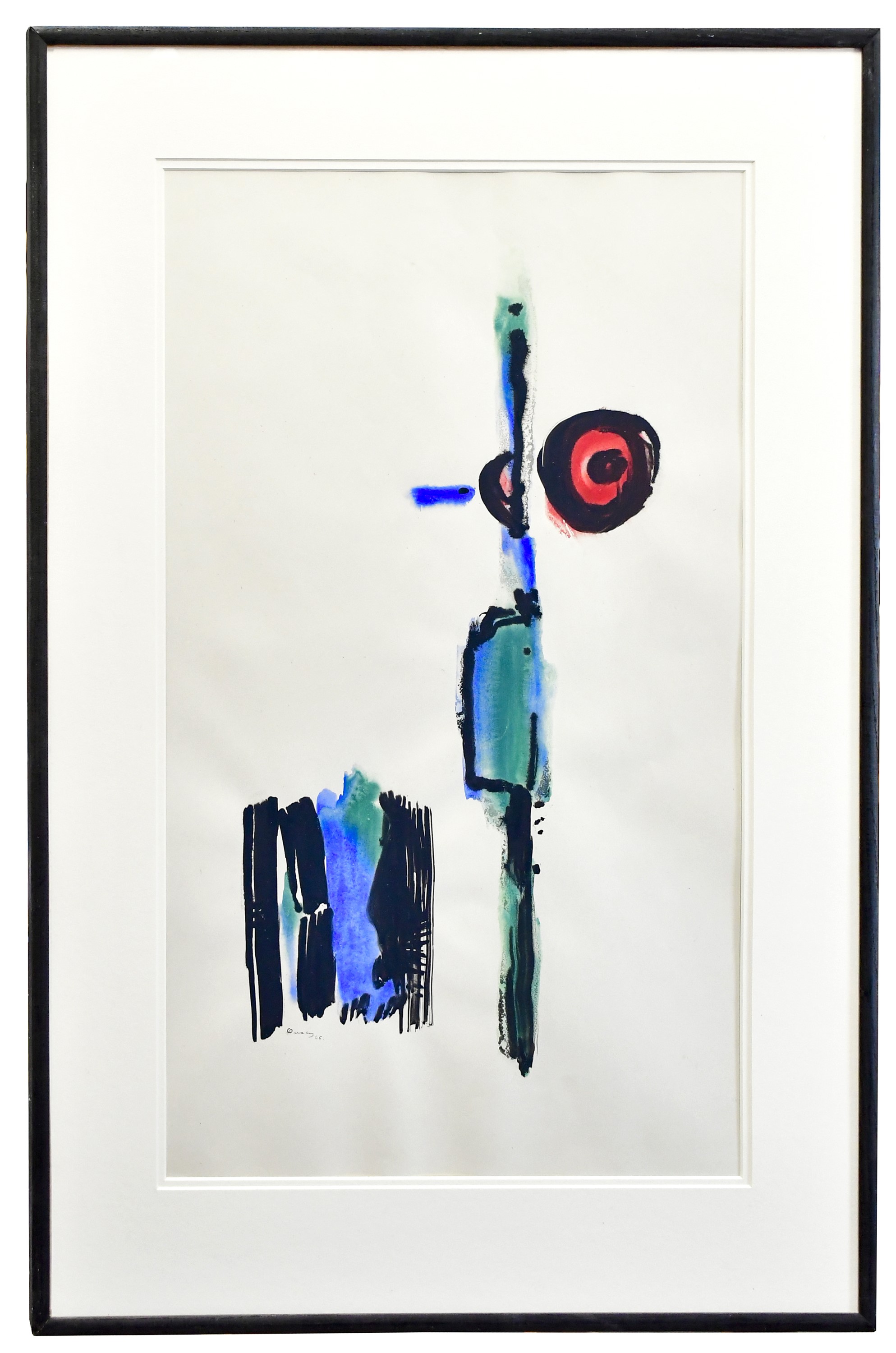 "When one has looked and seen land, sea, sky, one will have realised there is so much more than just a view. These paintings are concerned with the whole, the intensity, constant visual change and enormity of landscape. They are not just objective or topographical records of places, far beyond such there is life and character; we are dealing with the senses and all the parts which are meaningful about landscape and the understanding of it."- Harry Ousey, www.harryousey.co.uk
Key references:
Harry Ousey by Sue Astles, published by Derwent-Wye Fine Art Ltd 2008.
One Needs More than Paint, Harry Ousey, A centenary exhibition – catalogue produced to accompany the exhibition held at Salford Museum and Art gallery – March July 2015.