An Unexpected Journey: 'The Hobbit' Comes to Auction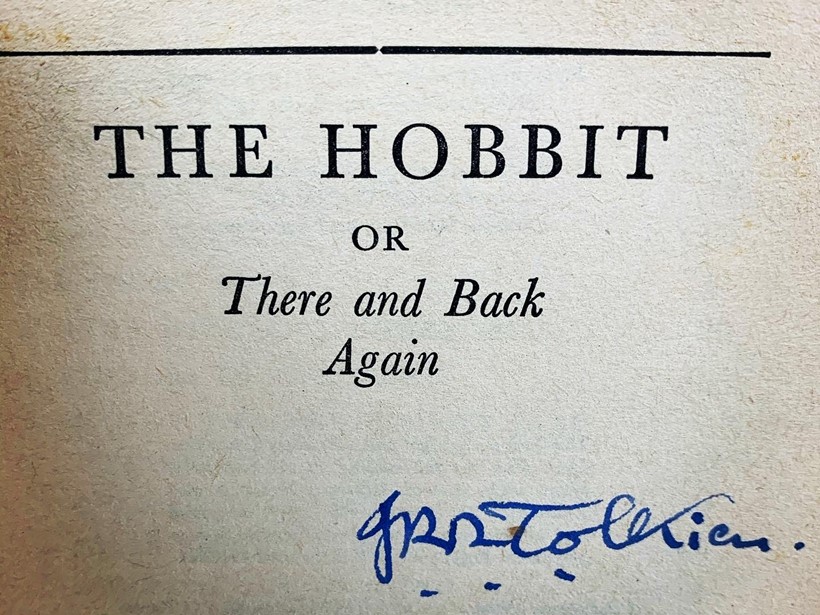 We at Adam Partridge Auctioneers are delighted to offer a rare, and dare we say 'precious', signed first paperback edition of The Hobbit which has itself made an 'unexpected' journey from the printing press in 1961 to the auction room in 2020.
Tolkien signed the book for his close friend Mr. George Sayer, head of English at Malvern College, who in turn gifted it to a student of his, Mr. Ian C. Postgate, a keen Anglo-Saxon scholar and admirer of Tolkien.
While George Sayer may not be a name that many have heard of, he is an incredibly important figure in the Tolkien world – without him, we might never have been able to enjoy the Lord of the Rings.  He was a great friend of Tolkien's and not only did he often host the great man but is credited with convincing a desolate Tolkien not to burn the Lord of the Rings manuscripts when he was struggling to find a publisher – needless to say, the world owes a great debt to George Sayer.  This may be the only copy of the Hobbit or the Lord of the Rings that Tolkien signed for Sayer and, as such, is an exciting opportunity to not only own one of the literary holy grails, a signed Tolkien work, but also a possibly unique piece of Tolkien history.
The book comes to sale with impeccable provenance, having been purchased from St. Mary's Books & Prints of Stamford who in turn purchased it from the aforementioned recipient of the book, Ian Postgate, with supporting testimonial both of this and the signature.
It will be offered in our 5th and 6th November Books & Ephemera, Asian Art, Furniture & Interiors sale, with an estimate of £2,000-3,000, check our website soon for the illustrated catalogue.  Our hearts, like Bilbo's, will be 'all of a patter and a pitter' when this Hobbit goes under the hammer.