Antique Trade Gazette Article - Adam Partridge spreads his wings to the south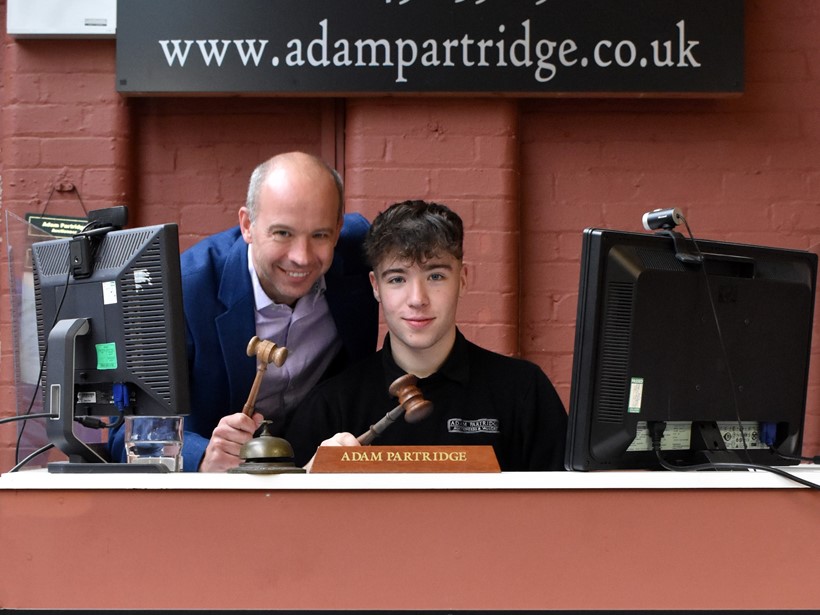 Macclesfield and Liverpool auction house Adam Partridge has expanded its operation into the south-east and south-west of England with the purchase of two existing salerooms.
Headlining the expansion is the acquisition of Bainbridges in Ruislip, west London – the auction house founded by Peter Bainbridge in 1979 that achieved international fame with the sale of a single lot.
The Ickenham Road saleroom, which was mothballed in June after Bainbridge announced his intention to retire to the Cotswolds, has now reopened with the first auction under the new management scheduled for January 31.
Some staff have been retained, with 18-year-old Ridley Partridge moving to the area to work as saleroom manager under the guidance of his father. Initially sales will follow the five-weekly cycle favoured by the auction house for many years.
For Adam Partridge the purchase of the business as a going concern means a return to the auction house he first visited as a boy growing up in Ealing. "Peter Bainbridge was the first auctioneer I saw on a rostrum when I was about 12", he said. "Given the place and the name this is far more meaningful to me than any previous acquisitions."
Following several months of negotiation and the Christmas break, the paperwork was signed on January 3.
The firm will be known as Bainbridge Adam Partridge with the new owner keen to retain the brand that achieved an extraordinary moment in the spotlight in November 2010 when a Qianlong vase was hammered down at a record-breaking £43m. Further media coverage followed the resulting payment dispute and the three-year wrangle that concluded when a deal was agreed with another party at a price of around £20m-25m. Other highlights in the firm's 43-year history include the £3m sale of the Gertrude Harriman collection of Chinese porcelain in 2012.
Go west
In a separate deal, Adam Partridge has also made a move into the West Country with the purchase late last year of a small auction house in the village of Hele in Devon.
The firm has had a satellite office in Torquay for several years to supply merchandise for sale in Macclesfield and Liverpool. The Hele saleroom, previously Auction Antiques, operates from the Antique Village, an old cider factory eight miles north of Exeter which welcomed its first dealers in October 2019.
Partridge has bought its auction business plus the saleroom building and will keep the two current staff members while bringing in saleroom manager Stephen Large and Chris Surfleet as director of valuations. It will be rebranded as Adam Partridge South West and adopt a sales calendar combining both regular general auctions plus a series of specialist sales.