Adam Partridge Auctioneers & Valuers to Offer Landmark Graham Short Micro-Engraving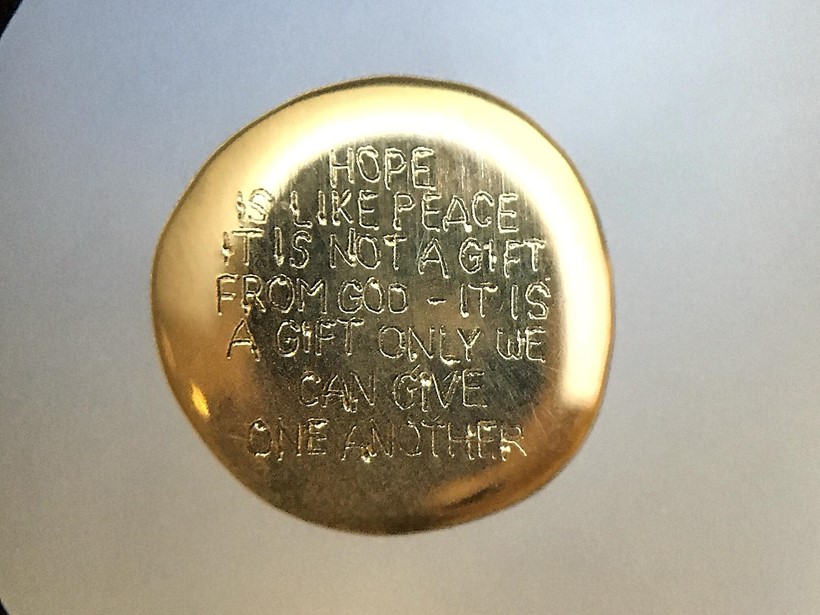 Adam Partridge Auctioneers & Valuers are proud to announce that they will be offering an extremely rare micro-engraved pin by the renowned artist Graham Short as part of their 4th & 5th April sale of Antiques & Fine Art with Sporting, Militaria, Silver, Jewellery & Watches. 
Birmingham's Graham Short attracted the national gaze in 2012 when he unveiled his nine month long project, a razor's edge inscribed with the words 'Nothing is Impossible'. These scarcely believable feats involve him working through the middle of the night so as to avoid vibrations from passing traffic, taking pills to slow his heart rate in order to make strokes between beats, and even receiving regular Botox injections to his eyelids to prevent muscle twitches. 
The lot that will be offered at The Cheshire Saleroom as part of the April sale is the first of its kind offered at UK auction bears the words of Elie Wiesel: 
Hope is like peace
It is not a gift from god – It is 
A gift only we can give
One another
With only around 60 pieces ever having been created, these works are extraordinarily rare and are only available for purchase at exclusive galleries. This particular example, which is housed in its own bespoke LED lit viewing unit, carries an auction estimate of between £12,000 and £15,000. Auctioneer Chris Surfleet notes that "buyers within the art market continue to look for unique and unusual items, and in this incredible work by Graham Short you will not find a rarer or mind boggling example of craftsmanship." 
Never has the phrase 'good things come in small packages' been so relevant!