Adam Partridge Auctioneers & Valuers in the South West
Adam Partridge is instantly recognisable as a long-established expert in antiques on television programmes such as Bargain Hunt, Flog It! And Dickinson's Real Deal.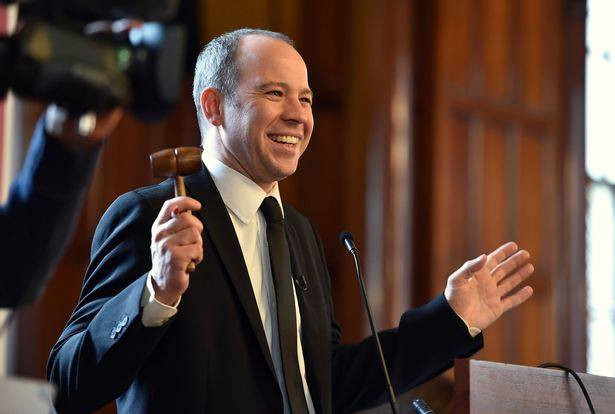 He has recently expanded his operation into the Southwest, and further growth sees a very exciting new venture on the outskirts of Exeter.  To accompany the satellite office in Torquay, Adam has purchased an existing auction house in the village of Hele between Exeter and Cullompton, and very soon it will begin holding regular auctions of antiques, fine art, collectors' items, and jewellery.  Ahead of this new chapter starting, Adam is organising a series of valuation days in Torbay to introduce his team of experts to local residents.
Valuation days are a great opportunity for members of the public to get their treasures valued for free by experts in the field, and if they wish, to present them into specialist auctions to obtain the best price possible.  Over the weekend of the 4th and 5th November Adams' team will be available for free valuations at:
Friday 4th November 1pm-3pm. Paignton Theatre.
Saturday 5th November 10am-12pm. Torquay Museum
Saturday 5th November 1pm-4pm. Royal Torbay Yacht Club.
We are delighted to be part of Torbay's colourful history, and as the only resident auction house we are also thrilled to be able to build for the future.  The Hele saleroom manager Stephen Large is very excited to develop the business in the Southwest.  "As the only auction house based in Torquay, adding the saleroom to the company's portfolio not only gives local clients a base to sell, but also the opportunity to buy as well.  We are planning to hold regular auctions featuring all manner of antiques, and also a series of specialist sales for jewellery, watches, paintings, silver, militaria, maritime items and wines & spirits.
For all enquiries, please contact Stephen Large or Chris Surfleet on 01803363502 or chris@adampartridge.co.uk