Bainbridges is now Adam Partridge Auctioneers & Valuers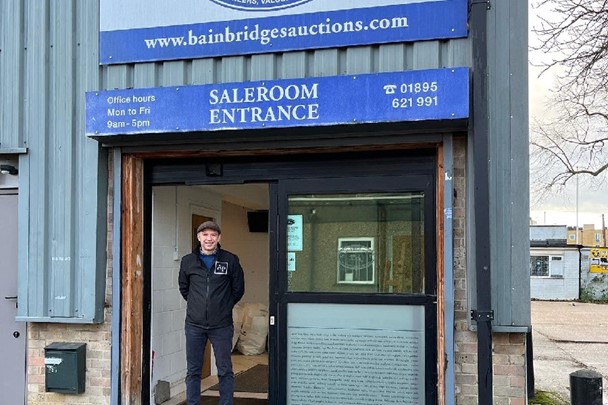 Adam Partridge, a renowned name in the UK's antiques and fine art scene, has purchased Bainbridges, which has been holding nine sales a year for over 40 years. The acquisition of the auction houses has created a lot of buzz and we're excited to share more on what you can expect.
Who are Adam Partridge Auctioneers?
Adam Partridge is one of the UK's best-known antiques and fine art personalities, and regularly appears as an expert and auctioneer on television programmes.
Adam Partridge Auctioneers & Valuers has rapidly become the largest and most illustrious independent auction house in the North West, with nationwide coverage via sale rooms in Cheshire, Liverpool and Devon. The team of valuers, saleroom staff and administrators have an expert knowledge that covers the entirety of the world of antiques, fine art and the auction market as a whole, offering an impeccable level of service.
Why Bainbridges?
Bainbridges were formed over 40 years ago as a partnership between Peter Bainbridge, who had previously run West London Auctions in Ealing, and Jane, his wife, who had for 11 years been an expert cataloguer for Sothebys.
Their historic instructions include a valuation of the contents of a German Schloss, the valuation and clearance of a villa on the banks of Lake Como, and a valuation of the contents of Up Down Court in Surrey, a property that sold for over £30m.
Acquiring Bainbridges, we can offer our clients a wider range of auctions and valuation services, especially for our London-based clients.
How do I find your London auctions?
Participating in our auctions couldn't be easier! With auctions across the country, you can find the auction closest to you on our auction calendar. 
Be sure to register for your free account to take part in our online bidding. For more information about bidding in our auctions, please visit our buying guide.
How do I get a valuation in London?
Adam Partridge offers free expert valuations across the country. 
You can arrange an appointment at one of our branches closest to you or attend one of our valuation days. For more information or to book an appointment, please visit our valuation page.
It's now even easier to get your antiques and collectables valued by submitting an online valuation request. Simply send us a few details, including photos of your item and one of our specialists will be in touch. To request a free online valuation, please complete our online valuation form.
Contact our London team
If you have any questions or would simply like to know more, please email ruislip@adampartridge.co.uk or please call 01895 621991.